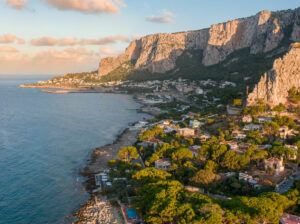 With its picturesque coastline and many attractions, Sicily is a hidden gem in Italy. This beautiful tri-cornered island sits just off the toe of the well-known Italian boot. This diverse island has much to offer, and it is truly a magical destination, especially if you explore it by road. From beaches to mountains and active volcanoes, there is much to see as you drive along the manicured roads of Sicily.
Well, of course, if you want to check out the most scenic roads in Sicily, having a car is a must. For tourists, the best option is to rent a car. Having rental cars at hand will not only save your time but also make it possible to explore more places in Sicily. There are several car rental companies in Sicily, and it is a great idea to compare car hire prices so that you can get the perfect plan for any budget. In fact, getting a cheap car rental in Sicily is very much possible, and you can choose from a wide variety of rental cars to get the model and make that you prefer. Choose a car from companies such as Target, Hertz, Thrifty, Oscar, JoyRent, Sixt, Buchbinder, Surprice, Firefly, Europcar, Green Motion, National, Dollar, Noleggiare, Maggiore, Goldcar, Locauto, Avant, Ace, WinRent, InterRent, Autoclick, Flizzr, Welcome Cars, Italy Car Rent, Enterprise, Ecovia, Global, Sicily By Car, Avis, Autovia, Budget, MoriniRent, Smile Rent, B-Rent, OS Car Rental, Payless, Rhodium, Alamo, Centauro, Nomadcar and Optimorent.
Now that you have a rental car, here are the most scenic roads in Sicily to check out.
1. Mountain Road to Monreale
This road trip in your car rental will take you through the mountains to the city of Monreale. This is primarily a mountainous road, and you will get to witness a stunning view of the Golfo di Castellammare (Gulf Area). This road trip begins in the town of Balestrate and ends in Monreale. It is a 34-kilometer long stretch, and it takes you through charming towns like Partinico, Borgetto, Pioppo, Balestrate, and of course, Monreale. Before beginning your road trip, take out some time to check out the beautiful town of Balestrate. This coastal town is located on the Golfo di Castellammare and is known for its stunning sandy beaches. The quaint harbor situated just a stone's throw away from the center of the town is a must-see.
2. Road to Segesta
Another famous scenic road to check out in Sicily is the route that leads to Segesta. This route will take you through the majestic hilly landscape close to the town of Alcamo and end at the archaeological park of Segesta. Also, beginning from Balstrate and ending at Segesta, the length of this route is 32 kilometers, and you will primarily need to follow the SP17 and SS113 routes along the way.
3. Road to Trapani
The island town of Sicily is known for its beautifully diverse landscape, and there is no end to the lush green natural beauty that surrounds the island. When you embark on the route to Trapani, you will pass through many mesmerizing small towns and villages. This scenic road will take you through a hilly landscape that is home to beautiful vineyards and grain fields as you head towards the city of Trapani. This is one of the most scenic routes to explore in Sicily. This is also a slightly longer route to take as the length of the entire way starting from Balestrate to the Harbor Trapani is 75 kilometers.