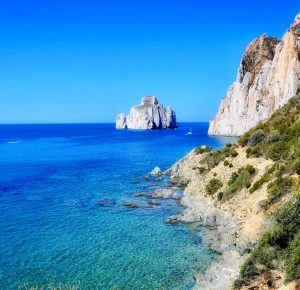 Compare and find good prices from several companies in the country. Choose and compare large companies as well as small ones. Safe encrypted payment. autoitaly.co.uk compares rental car prices and car hire from several companies on the island Sardinia in Italy, and finds the best prices on rental cars. Closest cities are Atzara, Ulà Tirso, Meana Sardo, Neoneli and Ortueri.
Drive at your own pace without stress if you are planning a tour of the island. Rent a car at Sardinia's train stations, ports/ferry terminals like Porto Flavia, Port of Fertilia, Cagliari Ferry Port, Port of Portoscuso, Port of Alghero, Arbatax Harbour, Port of Buggerru, Porto Industriale, Port of Cala Gonone and Tourist port of Santa Maria Navarrese, airports and travel centres etc. Closest airports are Oristano-Fenosu Airport, Cagliari Elmas Airport, Alghero-Fertilia Airport, Decimomannu Military Airfield and Olbia Costa Smeralda Airport. All large companies have offices in the large cities and airports, in some communities you can also find prices from smaller companies. We can offer car rental where every cost is included, no hidden fees and free cancellations or amendments up to 24 hours before you are supposed to pick up the car. Easy, effortless and safe online search for rental cars. Hertz, Hertz Dream Collection, Surprice, National, Rhodium, Viten Group, Alamo, Ecovia, Autoclick, Enterprise, Firefly, Oscar Rent A Car, Nomadcar, Optimorent, Smile Rent, Global Rent a Car, Dollar, Maggiore, Flizzr, Autovia, Payless, MoriniRent, Ace Rental Cars, Welcome Cars, Italy Car Rent, OS Car Rental, Green Motion, King rent, B-Rent, Keddy By Europcar, CarMotion, Budget, Thrifty, InterRent, WinRent, Sicily By Car, Buchbinder, JoyRent, Europcar, Elba by Car, Avant Car, Locauto, Goldcar, Sixt, Target Rent, Centauro, Noleggiare, Avis are the companies we compare on the island to find the best prices. Compare car rental for a week, one month, one day, the number of days you wish, for long-term, a weekend or a year.
Sardinia is an island in the Sardinia region, Italy and has about 1 670 200 inhabitants. There are more islands, such as Isola Tavolara, San Pietro Island, Ìsola di Sant'Antìoco, Isola Asinara, Isola Santo Stefano, Isola Piana, Archipel de la Maddalena, Isola Spargi and Caprera, etc. Driving between islands via ferry is usually not allowed (Island Crossings). Read more in the rental terms when you search before booking. Other names for this island are Sardaigne, Sardegne, Sardegna, Isola di Sardegna, Sardinia, Sardénya, Sardinien. Use the search box to find the pick-up place you want. Are you looking for more things to do on your vacation? You will find more info under each city on the island. Small villages, towns and suburbs that are close by are Atzara, Ulà Tirso, Meana Sardo, Neoneli and Ortueri. Nearby cities/communities are e.g. Cagliari (c. 149300 pop), Sassari (c. 91900 pop), Quartu Sant'Elena (c. 66600 pop), Olbia (c. 42900 pop), Nuoro (c. 35900 pop), Alghero (c. 34300 pop), Assemini (c. 25300 pop) and Oristano (c. 24600 pop) etc.
A few suggestions on, attractions, experiences, places and destinations on Sardinia which are worth a visit during your holiday. To see the whole of the island from a viewpoint, please visit Aguglia di Goloritzè, Panoramic Viewpoint of Bruncu Mogumu, Panoramic Viewpoint of Bastione di S. Remy, Terrazza Umberto I, Panoramic Viewpoint of Monte Urpinu, Scenic walk in Nebida and Capo d'Orso e Roccia dell'Orso. Do you want to spend a day on a golf course during your stay on the island? The golf courses, Golf Club Puntaldia, Geremeas Country Club, Pevero Golf Club, Sa Tanca Golf Club, Golf Club Alghero, La Mora Bianca Golf Club, Circolo Golf Is Molas, Sassari Golf Club, Is Arenas Golf & Country Club and Chia Golf Sporting Club, are located close to or on the island. Grotta su (Cave) Coduleddu, Grotta di (Cave) Santa Barbara, Grottone Sus Beffas, Neptune's Grotto, Grotta Verde, Grotte di (Cave) Is zuddas, Grotta San Giovanni, Grotta Toddeitto and Grotta del (Cave) Bue Marino are beautiful caves that are worth a visit. Wineries and wine producers on or close to Sardinia are, for example, F.lli Puddu, Cantina della Valle di Accòro, Sa Minoredda, S'Arjola 'e s'Anghelu di Albino Gungui Malli, Gostolai S.A.S. Di Arcadu Giovanni Antonio, Cantina Sociale La Giara, Fradiles Viniviticola, Gabbas Azienda Viniviticola, Cantina Sociale di Samugheo and Cantina Giovanni Montisci, if you are planning a wine tour and tasting in Italy. Close by you will find larger beaches such as Villasimius – Campu Longu and Campu Longu. Travelling with children? Do you want to visit an amusement park, water park or theme park? These are your options; Splash Aquapark, Diverland, Paradise Go kart, Aquadream, Parco Avventura – Le Ragnatele, Water Paradise, Parco divertimenti Le Bombarde and BluFan. Spiaggia di Sa Capanna, Spiaggia di Mare morto, Spiaggia di Coduleddu, Spiaggia di Santa Caterina, Spiaggia di Sa Rocca Tunda, Spiaggia di Torregrande, Spiaggia Torre Grande, Spiaggia di Sassu, Abarossa Dog Beach and Spiaggia di San Giovanni di Sinis are beaches that are close by if you want to relax, swim and sun bathe. Some high mountains on the island are Punta la Marmora, Bruncu Spina, Monte Corrasi, Punta Funtana Cungiada, Monte Limbara, Monte Rasu and Monte Linas. High mountain peaks on the island are Monte Eccas, Bruncu Nicola Bove, Bruncu su Adulu, Bruncu de su Soli, Bruncu Funtana Ona, Bruncu Scala Manna and Bruncu Mureddu.
Destinations on Sardinia
Car hire in airports nearby: Rent a Car Cagliari Elmas Airport, Olbia Costa Smeralda Airport, Alghero-Fertilia Airport, Oristano-Fenosu Airport and Tortolì-Arbatax Airport. Car rental in nearby cities: Car Hire Cagliari, Sassari, Quartu Sant'Elena, Nuoro and Alghero. Rent a car on islands nearby: Car Hire Maddalena, Sant'Antìoco, San Pietro, Caprera and Santo Stefano.
Car hire companies we compare on Sardinia, Italy
Goldcar, Locauto, WinRent, National, Thrifty, Hertz, Smile Rent, Sicily By Car, Avis, Maggiore, Enterprise, Rhodium, Noleggiare, Centauro, Optimorent, Welcome Cars, Keddy By Europcar, Nomadcar, B-Rent, Oscar Rent A Car, Elba by Car, Target Rent, Hertz Dream Collection, Italy Car Rent, JoyRent, Global Rent a Car, Buchbinder, Green Motion, Ace Rental Cars, Budget, Autovia, InterRent, Europcar, Sixt, Ecovia, MoriniRent, King rent, CarMotion, Firefly, Surprice, Avant Car, Flizzr, OS Car Rental, Alamo, Dollar, Payless, Autoclick and Viten Group are the companies we compare on Sardinia.
Car Hire & Rent a Car Sardinia Customer Reviews & Feedback