About autoitaly.co.uk – Cheap car rental in Italy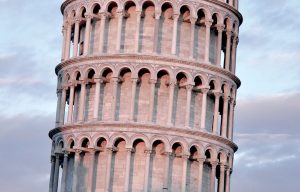 Welcome to autoitaly.co.uk! Going to Italy on holiday and need a car? We compare prices on car hire in Italy and find the best deals from the best companies. The best tip to find the cheapest price on your rental car is try to book as early as possible. We recommend to search and book approximately 2-4 months before you going to arrive. If you rent a car through us, no surprise awaits you when you are going to pick up your car at arrival. Prices usually include free mileage, airport fees, free miles, road assistance and obligatory insurances, taxes and fees.
It can be difficult to find a cheap rental car or larger car such as minibuses in Italy during peak season. Search for your rental car well in advance, preferably a few months before, if you are looking for a larger car e.g. minibus or a more luxurious car. Renting luxury cars in Italy is popular and if you want to rent a luxury car or a sport car, you must book well in advance. This is especially true if you intend to rent a luxury car during peak season. There are almost always cars for rent in popular places like Milan and Rome, but if you book late, you will not have many choices. Popular companies such as Europcar, Sixt and Avis quickly run out of cars. But you can often find cars at Goldcar and Maggiore. Minor companies have usually fewer service points then major companies. When you search, we show ratings of companies from previous customers. If you need a car immediately when you arrive, we recommend that you search for rental cars with pick-up at the airport.
It is possible to rent a car for one-way in Italy. You pick up at one place and return at another, e.g. another city or country. However, it is rarely possible to take the car between islands or leave it on another island, but then you have to return to the starting point. It may be okay to take the car on a ferry, see the conditions during booking. Driving the car to other countries may be prohibited. If you plan to drive from Italy to Slovakia, France and Austria etc. you can read about what applies when you search. If you want to rent a minibus, we recommend that you apply with pick-up at an airport, where there is the largest selection. Luxury cars and sports cars are most often found at the more popular destinations.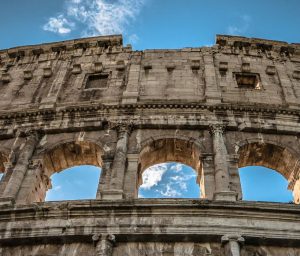 We compare car rental prices from approximately 48 car hire companies in cities, airports, vacation destinations, train stations and destinations in Italy. Autoitaly.co.uk co-operates with CarTrawler in order to offer you the best deals and prices on car rental in Italy from all major companies. When you search for a cheap rental car with us, you can choose from which company you would like to rent. We search and compare rental cars in cities such as: Florence, Naples, Palermo, Milan, Genoa, Turin, Bologna, Rome, Catania and at airports such as Naples Airport, Rome Fiumicino Airport, Genoa Airport, Milan Linate Airport, Palermo Airport, Milano Malpensa Airport, Rome Ciampino Airport, Turin Caselle Airport. In the North there is well-developed system of motorways (autostrade). Motorways are usually toll roads. Leaving Italy from another city or airport? You can rent a car for one-way, aka one-way-rental or one-way in Italy. You collect the car in one destionation and return it somewhere else, e.g. another city or country. Is also called rent a car from here to there in Italy. You can also of course find rental cars all around the world via autoitaly.co.uk. Our service is simple an easy to use, you can hire a car in Italy in three simple steps:
Search for your desired pick-up location in Italy and pick-up date in our car rental search engine.
Compare your option in a simple overview. You can compare all companies in Italy, available rental cars, the different terms and the price.
Book the car hire deal of your choice online in Italy and save money.
Book and search your rental car safely and securely at autoitaly.co.uk and enjoy yourself of a carefree holiday/vacation. Because of our large volumes of rental, we offer cheaper a rental car than if you would book it directly from the car hire company. All reservations include standard insurance. When you book through us us you have the option to cancel your reservation for free up to 24-48 hours before your pick-up.
Driving a car in Italy
Beware of Zone a Traffico Limitato (ZTL) or Limited Traffic Zones. ZTL are restricted areas in the historical centres of many cities. Entrance to a ZTL is marked by signs and cameras. Many tourists are fined for driving in a ZTL. The traffic situation in the larger cities of Italy is heavy and finding a parking is very hard. We recommend that you park your car at a parking facility outside of the city and take public transport to the city centre. There are often automatic systems to prohibit speeding and crazy driving. Italian Highway Patrol also operates unmarked cars with radars and camera. As a visitor, we recommend to stay on the safe side and respect speed limits and traffic rules. Children under 12 years must use an approved car seat or a booster seat. All passengers in the car must wear seat belts.
Going on holiday to Italy
Italy is start of the Roman Empire, and the start of the Renaissance. Italy is also has the largest number of UNESCO World Heritage Sites in the world. Italy is famous for its fantastic cuisine, luxury sports cars, trendy fashion, beautiful coastline, great motorcycles, nice alpine lakes and amazing mountains. Italy is a peninsula in the Mediterranean Sea with borders to France, Switzerland, Austria, and Slovenia. Two major islands: Sardinia and Sicily, There is so much to see in Italy like Medieval villages, Beaches, Etruscan Italy, Roman ruins, Byzantine cities, Streets and squares, The Alps, monuments etc. Italy is also famous for its wine and it is recommended to visit a vineyard and see the beautiful scenery. Day trips to a vineyard can usually be organized through your hotel, but it is also easy to organize a trip on your own with a rental car.
Cheap car hire with unlimited mileage in Italy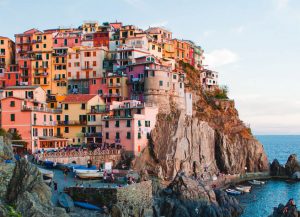 There are many different models and sizes of rental cars to choose from. Fleet list in Italy: Premium (Premium), Compact (Compact), Moped (Moped), Mini (Mini), 9 seat minivan / Minibus (9 seat minivan), Standard (Standard), Intermediate (Intermediate), Fullsize (Fullsize), Economy (Economy), Convertible (Convertible), Estate (Estate), Cargo van (Cargo van), Minivan (Minivan), 7 seat minivan (7 seat minivan), 5 seat minivan (5 seat minivan), Luxury (Luxury), SUV / Jeep (SUV). Big cities and popular travel destinations have more car types and models to choose from. If you want to rent a luxury or premium car, search at the major airports and the most popular destinations in the major regions such as Emilia-Romagna, Veneto, Lazio, Campania, Barbaresco, Lombardy, Piedmont, Tuscany, Apulia, Sicily etc. It can be harder to find and book premium or special cars during high season, if you do not search well in advance, before you need your hire car.
Want to rent an Italian car?
Looking for a specific model? Cars you can rent in Italy are e.g. Mini: e.g. Peugeot 107, Renault Twizy, Mini Countryman, Ford Ka, etc. Economy: e.g. Smart Forfour, Toyota Yaris, Citroen DS3, Renault Captur, etc. Compact: e.g. Citroen C4 Cactus, Opel Astra, BMW 1 Series, Nissan Leaf Electric, etc. Intermediate: e.g. Ford Mondeo, Citroen C5, Toyota Avensis, Audi A3, etc. Standard: e.g. Audi A4, Volkswagen Passat, Opel Insignia, etc. Fullsize: e.g. Mercedes C Class, Mercedes E Class, BMW 3 Series, etc. Luxury: e.g. Ferrari F12 Berlinetta, BMW 7 Series, Porsche Panamera 4S, McLaren MP4 12C, etc. Premium: e.g. Mercedes CLA, Audi A6, Mercedes C220 CDI, Mercedes E Class, etc. Minivan: e.g. Mercedes Vito, Mercedes Viano, Volkswagen Sharan, etc. Cargo van: e.g. Volkswagen Crafter Cargo Van (11m3), Peugeot Partner, Mercedes Sprinter, Iveco Cargo 12-Tonner Koffer, etc. Moped: e.g. Scooter 125cc, Scooter 125cc Electric, Scooter 110cc, Scooter 50cc, etc. Convertible: e.g. Mercedes E Class Convertible, Mercedes SL, Maserati Gran Turismo Convertible, Opel Cascada, etc. Estate: e.g. Toyota Avensis Estate, Skoda Octavia Estate, Ford Focus Estate, Volkswagen Passat Estate, etc. 5 seat minivan: e.g. Ford C-Max, Citroen C4 Picasso, Citroen C3 Picasso, Citroen Berlingo, etc. 7 seat minivan: e.g. Volkswagen Touran, Renault Espace, Ford Galaxy, Citroen C4 Grand Picasso, etc. 9 seat minivan / Minibus: e.g. Fiat Scudo, Mercedes Vito Traveliner, Mercedes Vito, etc. SUV / Jeep: e.g. Mercedes G350 BlueTec, Daihatsu Terios, Volkswagen Tiguan 4 x 4, Ford Explorer, etc. However, in smaller cities and on islands like Lido, Sardinia, Sant'Antìoco, Elba, Ortigia, Capri, Lipari, Procida, Maddalena, Sicily, Ischia etc, the range of different cars is smaller. Autoitaly.co.uk have 24/7 customer service and it is available all year round at all times of the day and during the night. If you need help with your booking or have encountered any problems with your car hire, please do not hesitate to contact us. A member of our team will be happy to help you with any questions or problems.
Compare prices and rent a car from the best brands in Italy
Our aim is to make it as easy and simple as possible to find a rental car according to your wishes. We do not own any cars, we only compare prices and dealts on car rental between different companies such as Nomadcar, Sixt, Sicily By Car, Smile Rent, Avis, Firefly, Viten Group, Target Rent, Hertz, Green Motion, InterRent, Hertz Dream Collection, National, Dollar, Ace Rental Cars, Thrifty, Locauto, Buchbinder, Flizzr, Optimorent, CarMotion, JoyRent, Italy Car Rent, Maggiore, Global Rent a Car, Goldcar, Noleggiare, Payless, B-Rent, Keddy By Europcar, King rent, Enterprise, Ecovia, Elba by Car, Autoclick, Welcome Cars, Autovia, OS Car Rental, Oscar Rent A Car, Rhodium, Budget, Alamo, Surprice, Centauro, WinRent, MoriniRent, Europcar and Avant Car etc. in Italy. When you have rented a car from a specific company you pick it up from that company's local office. Through autoitaly.co.uk you can easily and quickly amend/change your booking or cancel it.
Please leave a review on our search engine for rental cars in Italy. Our goal is to create the best comparison site for finding cheap car hire in Italy. We update all the information all the time and add new car rental companies in cities like Messina, Palermo, Genoa, Trieste, Milan, Naples, Rome, Verona, Bologna, Catania, Florence, Turin, Padova, Bari etc. as well as new features and tools continuously. Hope you like our site! What do you think of autoitaly.co.uk? Do you find what you are looking for?