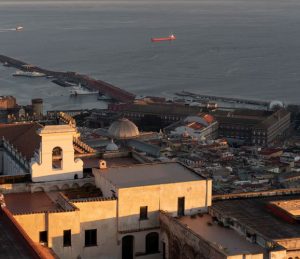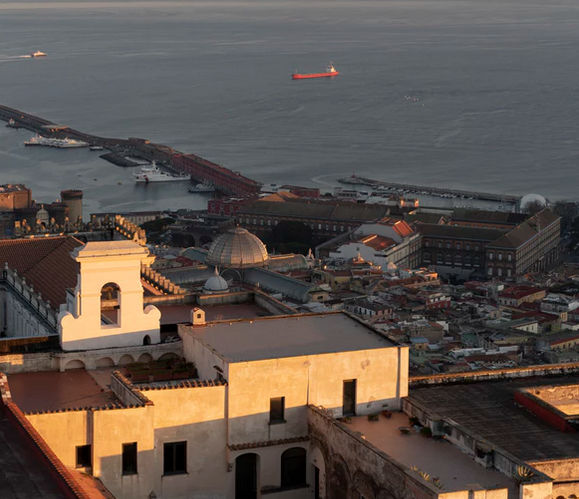 In Naples Airport you can find the following car rental companies: Hertz, Locauto, Avis, Budget, Europcar, Firefly, Maggiore, Sicily by Car, Sixt and WinRent. Car hire offices are located in the parking area. There is a free shuttle that departs every five minutes to the Car Rental center.
Shuttle service is available, free-of-charge, for the rental car parking area. The service, which departs from the exit of the Arrivals Concourse to the P5 Car Park, operates every five minutes. Autoitaly.co.uk lists prices from companies that are safe and quality assured so that there will not be any problems when you want to pick up your car. Airport code is IATA: NAP and ICAO: LIRN. Large and safe or small and cheap? It pays off to compare before you book. Here you can compare rental cars and vehicle rent from several companies at Naples Airport in Naples, Italy. Closest communities are Casavatore 2 km, Casoria 2 km, Arpino 2 km, Arzano 3 km and Naples 4 km.
Search for rental cars that you pick up directly at Naples Airport. Our search box looks for all pick up locations nearby. Rent a car where every cost is included, no hidden fees and free cancellations/amendments up to 24 hours before you are supposed to pick up the car. Easy and safe online booking of rental cars. Estate, compact, minivan, convertible, suv, jeep, luxury, moped, premium, standard, 7 seat minivan, intermediate, 9 seat minivan, minibus, economy, 5 seat minivan, mini, cargo van, fullsize and automatic transmission cars are car types and models that autoitaly.co.uk can compare prices on. Compare the number of days you want, whether that be a week, weekend, rent for a day, a year, a whole month or a long-term rental.
Car hire companies Naples Airport
We at autoitaly.co.uk compare these companies in Italy, Europcar on Viale Comandante Umberto Maddalena 53, Firefly on Varco Viale Umberto Maddalena, Firefly on Viale Fulco Ruffo di Calabria, Locauto on Viale Umberto Maddalena 196, Europcar Capodichino on Viale Fulco Ruffo di Calabria 1 A, Win Rent on Capodichino Ugo Niutta, B Rent on Capodichino Viale Fulco Ruffo di Calabria, Maggiore, Budget on Viale Comandante Umberto Maddalena 196, Noleggiare on Via Oreste Salomone 50, Avis on Viale Fulco Ruffo di Calabria, Locauto on Viale Comandante Umberto Maddalena 21, Maggiore on San Pietro A Patierno, Sixt on Viale Fulco Ruffo di Calabria, Avis on Viale Comandante Umberto Maddalena 196, Alamo on Viale Comandante Umberto Maddalena 21, Hertz on Viale Comandante Umberto Maddalena 196, Sicily By Car on Aereoporto Capodichino Viale Fulco Ruffo di Calabria, Hertz on Aeroporto Viale Fulco Ruffo di Calabria, Rent360 Long Term Rental on Viale Guglielmo Marconi 78 Casavatore. Collect the car in one place and return it somewhere else, e.g. another city or country. It is possible to rent a car for one way, called the one way rental.
Information, facts and data about Naples Airport (Naples International Airport). It is a airport serving the city of Naples and the region of Campania. The airport serves as a base for Ryanair, Volotea, easyJet and WizzAir. The airport has one terminal, Terminal 1. The airport has the following facilities in the Terminal: Wi-Fi, Luggage trolleys, Lost and found, Duty free shops, ATM, Currency exchange and Post office. In the municipality of Province of Naples, in the Campania region, in Italy. Aeroporto Internazionale di Napoli, Naples International Airport, Aeroporto di Napoli-Capodichino, Naples Capodichino Ugo Niutta Airport, International are other names for this airport. Other airports nearby are Salerno Costa d'Amalfi Airport. Naples 4 km (c. 959500 pop), Salerno 48 km (c. 125800 pop), Torre del Greco 13 km (c. 85900 pop), Giugliano in Campania 9 km (c. 80300 pop), Caserta 21 km (c. 72800 pop) and Castellammare di Stabia 26 km (c. 65700 pop) are big cities and municipalities nearby. The airport is situated above sea level by 294 feet/90 meters. You will find accurate information about where to pick up and/or return your car on your order/voucher. All rental car companies have their own offices where you pick up keys etc. If you are planning or will be flying to, or from and use Naples Airport, you will find information about the airport, maps, contact information and the weather here. Do you need to stay overnight after your arrival? Then the following hotels, Charming International Hotel, Luxor Hotel, Millennium and Millennium Gold, are nearby.
Do you have time and are in the mood for tax-free shopping close to the airport? You will find Centro Le Ginestre, La Piazzetta Parco Commerciale and Centro Commerciale La Masseria nearby.
Parking, taxi and buses
Bus line 3S and Alibus connects the airport to Piazza Garibaldi and Piazza Municipio. The airport also have connection to Caserta, Sorrento, Avellino, Benevento, Salerno and Serre. You can buy your ticket on the bus. The bus stop is located at the exit, 100 meter from arrivals. If you come to the airport, or will continue by train when you have left or picked up the rental car, Stazione Poggioreale, Stazione Napoli Piazza Carlo III and Volla Stazione are nearby. Piazza Garibaldi are subway (metro) stations nearby.
Beware of illegal and unauthorized taxis. Authorized taxis are clearly visible at the exit. The taxi lane is located facing the arrivals exit. The airport is easily accessible from the highway A56 connecting the city of Naples to metropolitan area and highways to Rome and Salerno (A3), Caserta (A1) and Bari, Benevento and Avellino (A16). Holiday parking is located within a short walk from Terminal 1 and there is an Airport Shuttle.
Car rental companies at Naples Capodichino Ugo Niutta Airport (NAP), Italy
To find the best price, compare the following companies Centauro, InterRent, Elba by Car, King Rent, Rhodium, MoriniRent, Avant Car, Autoclick, Global, Europcar, Buchbinder, Italy Car Rent, Keddy By Europcar, Alamo, Nomadcar, Oscar, Budget, JoyRent, Goldcar, CarMotion, Payless, Surprice, National, Autovia, Hertz Dream Collection, Sixt, B-Rent, Maggiore, Smile Rent, Key and Go, Locauto, Noleggiare, Avis, Flizzr, Ecovia, Dollar, Welcome Cars, Sicily By Car, Firefly, Green Motion, Ace, Enterprise, Optimorent, Viten Group, Hertz, WinRent, Thrifty, Target Rent and OS Car Rental at autoitaly.co.uk in Italy.
Car Hire & Rent a Car Naples Capodichino Ugo Niutta Airport Customer Feedback & Reviews