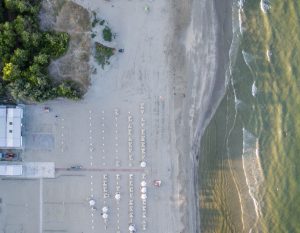 We have easy and safe online booking for rental cars. Look for rental cars that you can pick up at Ravenna Airport. In the search box you can search for the location you want and choose from the list. Car hire, where every cost is included, no hidden fees and free cancellations/amendments up to 24 hours before you are supposed to pick up the car.
It always pays off to compare before you book. Small local businesses often have very good prices. We compare rental car prices and car hires from many companies at Ravenna Airport in Ravenna, Italy and find the best prices on rental cars. Closest cities are Ravenna 6 km, Lido Adriano 9 km, Cervia 15 km, Russi 15 km and Bagnacavallo 20 km. Autoitaly.co.uk lists prices from companies that are safe and quality assured so that there will be no problems when you arrive. Airport code is IATA: RAN and ICAO: LIDR. Intermediate, cargo van, suv, jeep, standard, minivan, convertible, 5 seat minivan, moped, estate, economy, mini, luxury, 9 seat minivan, minibus, fullsize, 7 seat minivan, premium, compact and automatic transmission cars are car types and models that autoitaly.co.uk can compare prices on. Avis on Viale Isaac Newton 70, Europcar on Via Dellabete 21 are the companies we compare at the airport to find the best price. It is possible to rent a car for one way, this is called a one way rental. You collect the car in one place and return it somewhere else, e.g. another city or country. Compare car hire for a day, long term, one year, a whole month, week, weekend or for as many days as you wish.
Data, information and facts about Ravenna Airport. The airport is in the part Provincia di Ravenna, in the Emilia-Romagna region, in Italy. Big cities nearby are Bologna 72 km (c. 366100 pop), Rimini 44 km (c. 118700 pop), Forlì 22 km (c. 93600 pop), Ferrara 71 km (c. 92800 pop), Ravenna 6 km (c. 80900 pop) and Cesena 25 km (c. 79400 pop). The airport is located about 1 feet/0 meters AMSL. Alternative names for the airport are Aeroporto di Ravenna, Ravenna Gastone Novelli Airport, Ravenna Airport, International. Other airports nearby are Forlì International Airport, Federico Fellini Airport and Bologna Guglielmo Marconi Airport. You will find accurate information about where to pick up and/or return your car on your order/voucher. All rental car companies have their own offices where you pick up keys etc. If you are planning or will be flying to, or from and use Ravenna Airport, you will find information about the airport, maps, contact information and the weather here. Lodging and hotels that are close to the airport are, e.g. Palazzo Bezzi, Exclusive Residence La Reunion, Class Ravenna, Classhotel Ravenna and Hotel Argentario. All hotels are within 3 km from the terminals. Closest train stations are Ravenna and Cervia – Milano Marittima. If you plan to continue travelling, or arrive by train, all are within 4 km. Some shopping that is tax-free? In the airport and nearby the terminal are e.g. Centro Commerciale Esp. They are within 3 km.
Car rental companies at Ravenna Gastone Novelli Airport (RAN), Italy
Firefly, Noleggiare, Green Motion, WinRent, Autoclick, Smile Rent, Budget, Hertz Dream Collection, Autovia, InterRent, Enterprise, Flizzr, OS Car Rental, Buchbinder, Optimorent, Payless, Europcar, Global, Maggiore, Surprice, Ecovia, Keddy By Europcar, Target Rent, Nomadcar, Centauro, JoyRent, Oscar, Sixt, Rhodium, Sicily By Car, Thrifty, Elba by Car, King Rent, B-Rent, Goldcar, Welcome Cars, Italy Car Rent, Locauto, MoriniRent, Avis, Hertz, CarMotion, Avant Car, National, Ace, Alamo, Dollar and Viten Group are the companies we compare at/in the airport/country.
Car Hire & Rent a Car Ravenna Gastone Novelli Airport Customer Reviews & Feedback