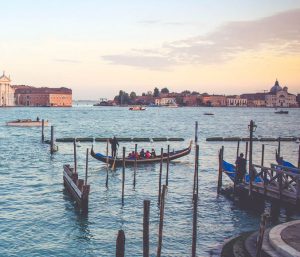 Compare and find good prices from several companies in the country. Choose and compare large companies as well as small ones. Safe encrypted payment. autoitaly.co.uk compares rental car prices and car hire from several companies on the island Lido in Italy, and finds the best prices on rental cars. Closest cities are Lido, Giudecca, San Pietro in Volta, Ca' Savio, Pellestrina and Venice.
Firefly, Rhodium, Welcome Cars, Autoclick, Avant Car, Autovia, Avis, Nomadcar, JoyRent, Global Rent a Car, MoriniRent, Thrifty, Centauro, WinRent, Keddy By Europcar, Goldcar, Surprice, Optimorent, Locauto, Italy Car Rent, OS Car Rental, B-Rent, Alamo, Oscar Rent A Car, King rent, Budget, National, Europcar, Enterprise, Buchbinder, Sixt, Ecovia, Dollar, Maggiore, Flizzr, Smile Rent, InterRent, Ace Rental Cars, Green Motion, Sicily By Car, Hertz, Noleggiare, Payless, Elba by Car, Hertz Dream Collection, CarMotion, Target Rent, Viten Group are the companies we compare on the island to find the best prices. Compare car rental for a week, one month, one day, the number of days you wish, for long-term, a weekend or a year. Rental cars at Lido's ferry terminals and ports (Port of Chioggia and Venice Ferry Port), travel centres, train stations and airports (Treviso-Sant'Angelo Airport and Venice Marco Polo Airport). Choose between different locations where to pick up your car. You can rent through us where the companies have their offices. Car rental where every cost is included, no hidden fees and free cancellations/amendments up to 24 hours before you are supposed to pick up the car. Easy and safe online booking of rental cars. Drive at your own pace without stress if you are planning a tour of the island.
About Lido, which is an island in the Veneto region, Italy and has about 14 500 inhabitants. Monte Isola, Isola Santo Spirito, Isola di Garda, Isola Serravalle, Isola San Pietro, Isola Sant'Elena, Sacca Fisola, Sacca Sessola and Isola di San Giorgio Maggiore, etc., are large and small islands located nearby. Are you planning to take the ferry to other islands (Island Crossings)? Few car rental companies allow you to bring your rental car. Read more in the rental terms when booking. Surrounding cities/towns are e.g. Padova (c. 203700 pop), Mestre (c. 147700 pop), Treviso (c. 77600 pop), Venice (c. 51300 pop), Chioggia (c. 41900 pop), Rovigo (c. 39300 pop) and Mira (c. 32900 pop) etc. Lido, Giudecca, San Pietro in Volta, Ca' Savio, Pellestrina and Venice are smaller suburbs, villages and towns that are close. Use the search box to find the pick-up place you want on the island. Are you looking for more things to do on Lido? You will find more info under each city on the island. Other names for this island are Lido, Isola di Lido, Isola di Malamocco. Suggestions and tips on what to do on Lido, attractions, places, experiences, and tips on destinations to visit during your stay. Foresteria Golf Club Jesolo, Albarella Golf Club, Golf Club Villa Condulmer, Circolo Golf Venezia, Golf Ca' della Nave and Golf Zerman are golf courses located close to or on the island. If you would like to play some golf. Wine tour and tasting in Italy? Wineries and wine producers on or close to Lido are, for example, Casa Vinicola Bosco-Malera, Sandre, Orto di Venezia, Viticoltori Ponte, Azienda Vinicola Anna Spinato, Al Cantoniere: Birreria – Paninoteca, Cantina Viticoltori Ponte Di Piave and Balan. A day for relaxing and sun basking on the beach at Litorale del Cavallino, Spiaggia di Sottomarina, Spiaggia Lungomare d'Annunzio, Spiaggia di Isola Bacucco, Litorale di Lido, Spiaggia del Faro, Spiaggia Sorriso and Litorale di Pellestrina. They are all in the area. Travelling with children? Do you want to visit an amusement park, water park or theme park? These are your options; Parco Padovaland, Wakepark Cable 7 Treviso, Astoria, New Jesolandia and Aqualandia.
Destinations on Lido
Find the best car hire and cheapest car rental in airports nearby: Rent a Car Venice Marco Polo Airport, Car Rental Treviso Venice Airport, Cheap Hire Cars Vicenza Airport, Aviano Airport and Belluno Airport. Compare car hire for a day, long term, one year, a whole month, week, weekend or for as many days as you wish in Lido. Find the cheapest car rental & best car hire in nearby cities: Rent a Car Padova, Car Hire Mestre, Car Hire Vicenza, Ferrara and Treviso. We have an easy and safe booking system of rental cars online in Lido. Rent a car on islands nearby: Cheap Car Hire La Giudecca, Hire a Car Cheap Burano, Rental Cars Sacca Fisola, Torcello and Maggiore.
Car hire companies we compare on Lido Island, Italy
To find the best all-inclusive price for a car on Lido, autoitaly.co.uk compares, amongst others, the following companies Avis, Hertz, Europcar, Budget, Sixt, Thrifty, National, Enterprise, Alamo, Dollar, Keddy By Europcar, InterRent, Payless, Green Motion, Firefly, Flizzr, Surprice, Goldcar, Rhodium and Global.
Car Hire & Rent a Car Lido Island Customer Feedback & Reviews