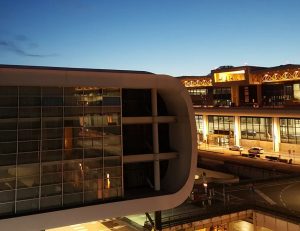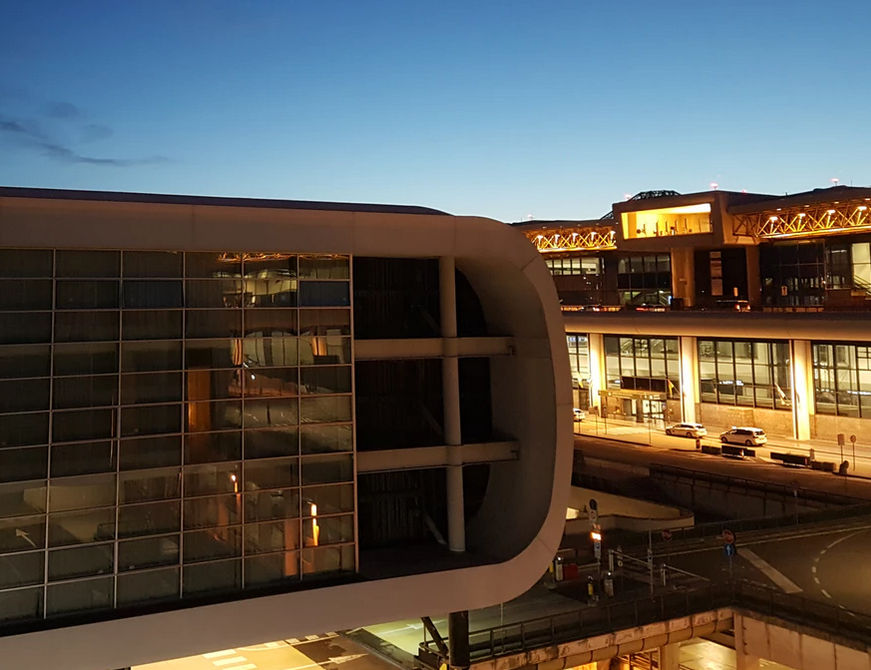 In Milan Malpensa Airport you can find the following car hire companies: Avis, Budget, Centauro, Inter Rent, Leasys, Locauto, Maggiore, Dollar, Europcar, Firefly, Goldcar, Hertz, Sicily by Car, Sixt and Thrifty. The car rental companies offices at Malpensa Airport are located in Terminal 1 Arrivals Hall or in Terminal 2 at the train station.
To rent a car in Milan Malpensa Airport is one of the best ways to explore the city of Milan and its surroundings on your own. Autoitaly.co.uk lists prices from car hire companies that are safe and quality assured so that there will not be any problems when you want to pick up your car at Milan Malpensa Airport. It pays off to compare car rental prices before you book. We compare rental cars and vehicle rent from many companies at Milan Malpensa Airport in Milan, Italy.
Search for rental cars that you pick up directly at Milan Malpensa Airport. Our search service finds all pick up locations near the airport. Rent a cheap car where every cost is included, no hidden fees and free cancellations/amendments up to 24-48 hours before you are supposed to pick up the rental car. We can provide an easy and safe online booking of rental cars. Compare long-term rental for one day, one year, a whole month, week, weekend, or for as many days as you wish. It is possible to rent a car for one way, this is called a one way rental. You collect the car at the airport and return it somewhere else, e.g. another city or country.
Compare hire cars at Milan Malpensa Airport
To find the best price, we compare the following companies:
Europcar on Terminal 2
Thrifty on Ferno
Avis on Terminal 1
B Rent on Terminal 2 Via del Gregge C O di Lonate Pozzolo
Win Rent on Terminal 1 Mxp T1 Ferno
Car4hires Airport on Via Della Chiesa Case Nuove
Hertz on 2000 Airport Ferno
Green Motion on Via Caproni 3 Somma Lombardo
Maggiore National on 2000 Ferno
Avis on Terminal 2
Goldcar on Terminal 1 Ferno
Budget on Terminal 1 Mxp T2 Partenze Ferno
Sixt on Terminal 1 Ferno
Locauto on Via Ferno
Sicily By Car on Apt Ferno
Budget on Apt Ferno
Hertz Italiana on Via Arturo Ferrarin 99 Case Nuove
Europcar on Terminal 1 Mxp T1 Ferno
etc
Large and safe or a minor company and cheaper? Premium, minivan, 5 seat minivan, estate, standard, convertible, mini, 7 seat minivan, intermediate, economy, suv, jeep, 9 seat minivan, minibus, luxury, fullsize, moped, cargo van, compact and automatic transmission cars are car types and models that autoitaly.co.uk can compare prices on. You will find accurate information about where to pick up and/or return your car on your order/voucher. All rental car companies have their own local office where you pick up keys etc. On site there are also car rental companies like Firefly Terminal 2 on Aeroporto Terminal 2 21010 Ferno Va It Ferno, Cochera Locauto on Ferno, Avis on Terminal 2 Ferno, Avis on Mxp T1 Ferno, Hertz Terminal 2 on Aeroporto Terminal 2 21010 Va It Somma Lombardo, Europcar on Somma Lombardo, Firefly on Terminal 2 Ferno, Joyrent Rsl on Via Don Andrea Sacconago 2 Vizzola Ticino, Europcar on Terminal 2 Ferno, Sixt on Terminal 2 Ferno, Budget Italia on 2000, Maggiore 2000 on Apt Terminal 1 Strada Per La, Hertz M1 on Ferno.
About Milan Malpensa Airport (City of Milan Airport, City of Busto Arsizio Airport, Malpensa International Airport) facts, data and information. Is the main airport for the city of Milan and the regions Lombardy, Piedmont and Liguria. The airport which is in the municipality of Provincia di Varese, in the Lombardy region, in Italy. Other nearby airports are Vares-Venegono Airport, Milan Linate Airport and Il Caravaggio International Airport. Milan 41 km (c. 1236800 pop), Monza 44 km (c. 119600 pop), Bergamo 74 km (c. 114200 pop), Novara 21 km (c. 93300 pop) and Como 35 km (c. 82000 pop) are the closest big cities. The airport is located about 767 feet/234 meters above sea level. City of Busto Arsizio Airport, City of Milan Airport, Aeroporto di Milano-Malpensa, Aeroporto Città di Busto Arsizio, Malpensa International Airport, Aeroporto Città di Milano, Milano Malpensa Airport, International are alternative names. Sheraton Milan Malpensa Airport Hotel Conference Center, Moxy Milan Malpensa Airport, Sheraton Milan Airport Hotel and Conference Center and Sheraton Milan Malpensa Airport Hotel and Conference Centre are some hotels and youth hostels close to the airport. If you need a place to sleep. They are all within 3 km. Do you have time and are in the mood for tax-free shopping close to the airport? You will find Il Parco Shopping Center and Grandi Magazzini e Supermercati Il Gigante nearby. If you are planning or will be flying to, or from and use Milano Malpensa Airport, you will find information about the airport, maps, contact information and the weather here. Airport code is IATA: MXP and ICAO: LIMC. Closest communities are Ferno 4 km, Cardano al Campo 5 km, Lonate Pozzolo 5 km, Casorate Sempione 5 km, Samarate 5 km and Somma Lombardo 6 km. Has has two runways, and two terminals. Terminal 1A is used for domestic and intra-Schengen flights. Terminal 1B is used for non-Schengen and intercontinental flights. Terminal 1C is used for non-Schengen, intercontinental flights and flights to USA and Israel. Terminal 2 is used by easyJet. Almost all major airlines has flights to Malpensa. Air Canada, American, Delta and United fly to North America. Air China, Air India, All Nippon, Cathay Pacific, EVA Air, Korean Air, Singapore Airlines and Thai fly to South, East and Southeast Asia. The two terminals are connected by a free shuttle bus service.
Train, bus, taxi and transportation
There are two train stations: Terminal 1 and Terminal 2. Closest train stations are Stazione di Casorate Sempione, Stazione di Somma Lombardo and Stazione di Gallarate. If you arrive or will continue travelling by train, they are all within 4 km. Malpensa Express runs every 15 minutes from Malpensa Aeroporto railway station at Terminal 1 and Terminal 2 to central Milan. One train to Milano Cadorna and one to Milano Centrale. TiLo runs services to Bellinzona in Switzerland. Buses runs every 20 minutes to Milan Centrale Station, Malpensa Shuttle and Malpensa Bus Express. Taxi to the city centre is expensive. Malpensa also has a direct coach connection to Linate.
Car rental companies at Milan Malpensa Airport (MXP), Italy
To find the best price, compare the following companies Sicily By Car, Autoclick, National, Europcar, Keddy By Europcar, Global, OS Car Rental, Optimorent, Thrifty, Autovia, Oscar, Avant Car, Nomadcar, Enterprise, Hertz Dream Collection, Green Motion, Smile Rent, Alamo, Budget, Payless, Dollar, JoyRent, Centauro, MoriniRent, Italy Car Rent, Firefly, InterRent, Welcome Cars, Goldcar, Locauto, Viten Group, Noleggiare, Sixt, Target Rent, King Rent, Elba by Car, Surprice, B-Rent, Ecovia, Flizzr, WinRent, Buchbinder, Rhodium, Maggiore, Avis, Key and Go, Ace, Hertz and CarMotion at autoitaly.co.uk in Italy.
Car Hire & Rent a Car Milan Malpensa Airport Customer Feedback & Reviews