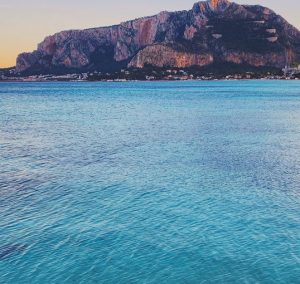 Rent a car where every cost is included, no hidden fees and free cancellations/amendments up to 24 hours before you are supposed to pick up the car. Easy and safe online booking of rental cars. Search for rental cars that you pick up directly at Palermo Airport. Our search box looks for all pick up locations nearby.
Autoitaly.co.uk lists prices from companies that are safe and quality assured so that there will not be any problems when you want to pick up your car. Airport code is IATA: PMO and ICAO: LICJ. Large and safe or small and cheap? It pays off to compare before you book. Here you can compare rental cars and vehicle rent from several companies at Palermo Airport in Palermo, Italy. Closest communities are Cinisi 2 km, Terrasini 3 km, Carini 9 km, Capaci 13 km, Isola delle Femmine 14 km and Partinico 15 km. We at autoitaly.co.uk compare these companies in Italy, ACE on Via Cinisi, Autovia Ecovia on Via Nazionale 39 Cinisi, Sicily on Partenze Punta Raisi, Goldcar on Località Punta Raisi Cinisi, Maggiore Rent on Via Aereoporto Falcone e Borsellino Cinisi Pa 90045, Thrifty on Punta Raisi, Sixt on Sala Arrivi, Win Rent on Loc Punta Raisi, Car4hires on Via Gen Carlo Dalla Chiesa Cinisi, Sicily By Car on Località Punta Raisi, Europcar on C O Falcone e Borsellino Cinisi, Firefly on Aeroporto Falcone e Borsellino, Avis on Via Nazionale 25 Cinisi, Avis on Localita Punta Raisi, Noleggiare on Località Punta Raisi Cinisi, Hertz on Aeroporto Punta Raisi, Budget on Località Punta Raisi, Rhodium on Punta Raisi. Compare car rentals for a week, one month, one day, as many days as you wish, long-term, weekend or a year. Collect the car in one place and return it somewhere else, e.g. another city or country. It is possible to rent a car for one way, called the one way rental. Mini, minivan, premium, 9 seat minivan, minibus, cargo van, luxury, 5 seat minivan, moped, standard, intermediate, suv, jeep, estate, 7 seat minivan, economy, convertible, fullsize, compact and automatic transmission cars are car types and models that autoitaly.co.uk can compare prices on.
Data, information and facts about Palermo Airport (Falcone-Borsellino Airport). The airport is in the part Province of Palermo, in the Sicily region, in Italy. Aeroporto di Palermo Falcone e Borsellino, Falcone-Borsellino Airport, Palermo Punta Raisi Falcone Borsellino Airport, Punta Raisi Airport, International are alternative names. Palermo 22 km (c. 648300 pop), Marsala 71 km (c. 77900 pop), Trapani 52 km (c. 58700 pop), Bagheria 38 km (c. 53000 pop) and Mazara del Vallo 73 km (c. 46000 pop) are big cities and municipalities nearby. The airport is located about 65 feet/20 meters above sea level. Other airports nearby are Trapani Airport. You will find accurate information about where to pick up and/or return your car on your order/voucher. All rental car companies have their own offices where you pick up keys etc. If you are planning or will be flying to, or from and use Palermo Airport, you will find information about the airport, maps, contact information and the weather here. Lodging and hotels that are close to the airport are, e.g. Azzolini Palm Beach Hotel, Sport Club Portorais, Cala Rossa, Residence La Giara and Terrasini 2000 Case Vacanze. All hotels are within 3 km from the terminals. If you come to the airport, or will continue by train when you have left or picked up the rental car, Cinisi Terrasini, Piraineto, Carini and Trappeto are nearby. Nearby are also car rental companies such as Easy Car on Via Aereoporto Falcone e Borsellino Cinisi Pa 90045 Cinisi, Firefly on Via Della Libertà 28 Cinisi, Autovia Ecovia Car Return on Via Nazionale 39 Cinisi, Wowrent Apt on Via Cristoforo Colombo 39 Cinisi, Locauto on Località Punta Raisi Cinisi, Sixt, Sicily on Cinisi, Maggiore on Aeroporto Falcone e Borsellino Punta Raisi, Sixt on Arrival Hall Cinisi, Joyrent on Via Nazionale 103 Cinisi, Jumbo on Via Pozzo Vallone 1 Terrasini, Hertz Italiana on Via Della Libertà 28 Cinisi, Green Motion Punta Raisi on Via Nazionale 25 Cinisi.
Car hire companies and car rental at Palermo Punta Raisi Falcone Borsellino Airport (PMO), Italy
Firefly, Noleggiare, Green Motion, WinRent, Autoclick, Smile Rent, Budget, Hertz Dream Collection, Autovia, InterRent, Enterprise, Flizzr, OS Car Rental, Buchbinder, Optimorent, Payless, Europcar, Global Rent a Car, Maggiore, Surprice, Ecovia, Keddy By Europcar, Target Rent, Nomadcar, Centauro, JoyRent, Oscar Rent A Car, Sixt, Rhodium, Sicily By Car, Thrifty, Elba by Car, King rent, B-Rent, Goldcar, Welcome Cars, Italy Car Rent, Locauto, MoriniRent, Avis, Hertz, CarMotion, Avant Car, National, Ace Rental Cars, Alamo, Dollar and Viten Group are the companies we compare at the airport to find the best price.
Car Hire & Rent a Car Palermo Punta Raisi Falcone Borsellino Airport Customer Reviews & Feedback