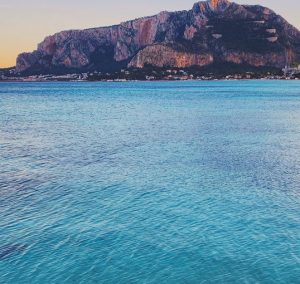 You can rent a car right at the airport's old terminal to drive to your hotel, as well as other destinations. Many of Italy's car rental firms have operations at Palermo Airport. The following companies offer car rental at the airport: Avis, Sixt, Maggiore Rent, Goldcar, Firefly etc.
Booking in advance via Internet is significantly cheaper. Renting a car right at the airport will cost about 50% extra. Search here to get the best car rental deals at Palermo Airport. Make a price comparison before you book. Compare online instead than renting a car on the spot, will help you save money on the rent. Rent a car where every cost is included, no hidden fees and free cancellations/amendments up to 24 hours before you are supposed to pick up the car. Easy and safe online booking of rental cars. Search for rental cars that you pick up directly at Palermo Airport. Our search box looks for all pick up locations nearby.
Autoitaly.co.uk lists prices from companies that are safe and quality assured so that there will not be any problems when you want to pick up your car. Airport code is IATA: PMO and ICAO: LICJ. Large and safe or small and cheap? It pays off to compare before you book. Here you can compare rental cars and vehicle rent from several companies at Palermo Airport in Palermo, Italy. Closest communities are Cinisi 2 km, Terrasini 3 km, Carini 9 km, Capaci 13 km, Isola delle Femmine 14 km and Partinico 15 km. We at autoitaly.co.uk compare these companies in Italy, ACE on Via Cinisi, Autovia Ecovia on Via Nazionale 39 Cinisi, Sicily on Partenze Punta Raisi, Goldcar on Località Punta Raisi Cinisi, Maggiore Rent on Via Aereoporto Falcone e Borsellino Cinisi Pa 90045, Thrifty on Punta Raisi, Sixt on Sala Arrivi, Win Rent on Loc Punta Raisi, Car4hires on Via Gen Carlo Dalla Chiesa Cinisi, Sicily By Car on Località Punta Raisi, Europcar on C O Falcone e Borsellino Cinisi, Firefly on Aeroporto Falcone e Borsellino, Avis on Via Nazionale 25 Cinisi, Avis on Localita Punta Raisi, Noleggiare on Località Punta Raisi Cinisi, Hertz on Aeroporto Punta Raisi, Budget on Località Punta Raisi, Rhodium on Punta Raisi. Compare car rentals for a week, one month, one day, as many days as you wish, long-term, weekend or a year. Collect the car in one place and return it somewhere else, e.g. another city or country. It is possible to rent a car for one way, called the one way rental. Mini, minivan, premium, 9 seat minivan, minibus, cargo van, luxury, 5 seat minivan, moped, standard, intermediate, suv, jeep, estate, 7 seat minivan, economy, convertible, fullsize, compact and automatic transmission cars are car types and models that autoitaly.co.uk can compare prices on.
Data, information and facts about Palermo Airport (Falcone-Borsellino Airport). International and domestic flights are conducted from a single terminal at the airport. The first level has a reception area with 26 counters and self-service points. The departure area is located on the second level. While waiting for a flight, you can visit cafes and stores, some sell local souvenirs and sweets, use banking or postal services, and so on. There is a tourist information bureau on the first floor of the station, in the arrivals hall. At the airport, there are four ATMs. A currency exchange office operates from 07:00 to 21:30 in area A. There is a waiting room, shops, cafes, a VIP lounge, and ATMs in the airport. The majority of the shops are on the ground floor and sell Sicilian food, sunglasses, books, magazines, newspapers, and local souvenirs and sweets. Alcohol, cigarettes, perfumes, and presents are all available at the duty-free shop.
Next to the check-in area is the GESAP Lounge. A buffet, hot and cold drinks, booze, Wi-Fi, and the newest news are available to guests. Priority Pass cardholders and paying visitors have access to the lounge. Wi-Fi is free and unlimited in all airport areas.The departure area has charging stations for mobile devices. Medical assistance will be available if needed at the first-aid post on the 1st floor of the terminal, which is located in check-in area B. On the first floor, in the departure area, there is a pharmacy. In the departure and arrival zones, you can grab a bite to eat in a cafe on the first and second levels. Hot drinks, fresh pastries, desserts, and sandwiches are available at six different bars. There is only one Italian restaurant in the Palermo Airport, Territiri D'Italia, located on the 2nd floor in the departure area.
The airport is in the part Province of Palermo, in the Sicily region, in Italy. Aeroporto di Palermo Falcone e Borsellino, Falcone-Borsellino Airport, Palermo Punta Raisi Falcone Borsellino Airport, Punta Raisi Airport, International are alternative names. Palermo 22 km (c. 648300 pop), Marsala 71 km (c. 77900 pop), Trapani 52 km (c. 58700 pop), Bagheria 38 km (c. 53000 pop) and Mazara del Vallo 73 km (c. 46000 pop) are big cities and municipalities nearby. The airport is located about 65 feet/20 meters above sea level. Other airports nearby are Trapani Airport. You will find accurate information about where to pick up and/or return your car on your order/voucher. All rental car companies have their own offices where you pick up keys etc. If you are planning or will be flying to, or from and use Palermo Airport, you will find information about the airport, maps, contact information and the weather here. Lodging and hotels that are close to the airport are, e.g. Azzolini Palm Beach Hotel, Sport Club Portorais, Cala Rossa, Residence La Giara and Terrasini 2000 Case Vacanze. All hotels are within 3 km from the terminals. Nearby are also car rental companies such as Easy Car on Via Aereoporto Falcone e Borsellino Cinisi Pa 90045 Cinisi, Firefly on Via Della Libertà 28 Cinisi, Autovia Ecovia Car Return on Via Nazionale 39 Cinisi, Wowrent Apt on Via Cristoforo Colombo 39 Cinisi, Locauto on Località Punta Raisi Cinisi, Sixt, Sicily on Cinisi, Maggiore on Aeroporto Falcone e Borsellino Punta Raisi, Sixt on Arrival Hall Cinisi, Joyrent on Via Nazionale 103 Cinisi, Jumbo on Via Pozzo Vallone 1 Terrasini, Hertz Italiana on Via Della Libertà 28 Cinisi, Green Motion Punta Raisi on Via Nazionale 25 Cinisi.
Bus and Taxi from/to Palermo airport
Palermo Airport's bus stops are located on the western side of the terminal building. You must exit the arrivals hall and turn right to reach them. Buses travel on numerous routes from the airport, including Palermo, Trapani, Agrigento, Porto Empedocle, Sciacca, and Ribera. You can take a cab from Palermo airport if none of the bus routes suit you. If you come to the airport, or will continue by train when you have left or picked up the rental car, Cinisi Terrasini, Piraineto, Carini and Trappeto are nearby.
Car rental companies at Palermo Punta Raisi Falcone Borsellino Airport (PMO), Italy
We at autoitaly.co.uk compare these companies in Italy, Welcome Cars, Hertz, OS Car Rental, Italy Car Rent, Nomadcar, Thrifty, Ace, Green Motion, Goldcar, Elba by Car, Ecovia, Centauro, Autoclick, CarMotion, Europcar, Surprice, Enterprise, WinRent, Global, MoriniRent, B-Rent, Avis, Sixt, Payless, JoyRent, Viten Group, King Rent, Alamo, Keddy By Europcar, Dollar, Buchbinder, Budget, Sicily By Car, Target Rent, Avant Car, Firefly, Flizzr, Rhodium, InterRent, Oscar, Smile Rent, Maggiore, National, Hertz Dream Collection, Key and Go, Autovia, Optimorent, Noleggiare and Locauto.
Car Hire & Rent a Car Palermo Punta Raisi Falcone Borsellino Airport Customer Feedback & Reviews