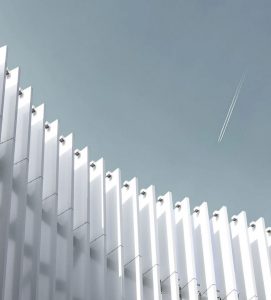 Large and safe or small and cheap? It pays off to compare before you book. Here you can compare rental cars and vehicle rent from several companies at Parma Airport in Parma, Italy. Closest communities are Parma 4 km, Noceto 10 km, Collecchio 10 km, Sorbolo 12 km, Colorno 13 km and Sant'Ilario d'Enza 14 km. Autoitaly.co.uk lists prices from companies that are safe and quality assured so that there will be no problems when you want to pick your car up. Airport code is IATA: PMF and ICAO: LIMP.
We have easy and safe online booking for rental cars. Look for rental cars that you can pick up at Parma Airport. In the search box you can search for the location you want and choose from the list. Car hire, where every cost is included, no hidden fees and free cancellations/amendments up to 24 hours before you are supposed to pick up the car. Compare car hire for a day, long term, one year, a whole month, week, weekend or for as many days as you wish. We at autoitaly.co.uk compare these companies in Italy, Morini Rent on Via Emilia Ovest 77, Furgoni Morini Rent on Strada Fraore 10 San Pancrazio, Europcar on Strada Dei Mercati 3, Budget Italia on Largo Remo Coen N 21, Hertz on Via Emilia Ovest 46h, Maggiore Rent on Largo Coen. Collect the car in one place and return it somewhere else, e.g. another city or country. It is possible to rent a car for one way, called the one way rental. Convertible, suv, jeep, estate, 7 seat minivan, intermediate, compact, premium, standard, moped, minivan, luxury, economy, 5 seat minivan, 9 seat minivan, minibus, fullsize, cargo van, mini and automatic transmission cars are car types and models that autoitaly.co.uk can compare prices on.
About Parma Airport (Parma Giuseppe Verdi Airport) data, information and facts. The airport is in the part Province of Parma, in the Emilia-Romagna region, in Italy. The airport is located above sea level by 161 feet/49 meters. Aeroporto di Parma Giuseppe Verdi, Parma Airport, Parma Giuseppe Verdi Airport, International are other names for this airport. Big cities nearby are Bologna 90 km (c. 366100 pop), Verona 86 km (c. 219100 pop), Brescia 79 km (c. 184800 pop), Modena 53 km (c. 158900 pop) and Parma 4 km (c. 146300 pop). Brescia-Montichiari Airport, Verona Villafranca Airport and Bologna Guglielmo Marconi Airport are other airports nearby. Some shopping that is tax-free? In the airport and nearby the terminal are e.g. Euro Torri, Centro Commerciale Eurosia and IKEA Parma. They are within 3 km. You will find accurate information about where to pick up and/or return your car on your order/voucher. All rental car companies have their own offices where you pick up keys etc. If you are planning or will be flying to, or from and use Parma Airport, you will find information about the airport, maps, contact information and the weather here. Lodging and hotels that are close to the airport are, e.g. Ora City, Farnese International, Best Western Hotel Farnese, Savoy Hotel and Dado Hotel International. All hotels are within 3 km from the terminals. Are you arriving to the airport by train? Closest train stations are Parma.
Frequently asked questions about car rental Parma Airport
Do I need a credit card for car hire at Parma Airport?
You can make a booking without a credit card. Note that, even if you choose to pay by debit card, you will have to provide a valid credit card in the driver's name at the time of pick-up at Parma Airport, since the rental agent requires a credit card from which to take the rental deposit. Credit cards accepted for pick-up are MasterCard, Visa, and in some cases American Express.
Which car hire companies are onsite at Parma Airport?
There are over 6 car hire companies at Parma Airport. Car rental companies such as Europcar on Strada Dei Mercati 3, Furgoni Morini Rent on Strada Fraore 10 San Pancrazio, Maggiore Rent on Largo Coen, Budget Italia on Largo Remo Coen N 21, Hertz on Via Emilia Ovest 46h, Morini Rent on Via Emilia Ovest 77, etc.
How much does it cost to rent a car at Parma Airport?
Renting a car at Parma Airport costs from about 27 € per day and up, depending on the season and supply. Sometimes you can find a cheaper rental car depending on the season. In the majority of cases the rental price includes collision damage waiver, third party liability protection, tax, airport fee, unlimited mileage and breakdown assistance. Please note that the costs included may vary depending on the car rental agent and destination country. The car rental agent may also choose to ask you for a deposit or excess at the rental desk. Make sure to check the rental conditions at the time of booking.
What types of car can I rent?
The range of cars varies during the season but you can usually rent car types such as luxury elite, suv, intermediate, jeep, small-medium truck-lorry, hybrid cars, estate, 5 seater minivan, fullsize elite, intermediate elite, exotic cars, minibus, standard cars, 9 seater minivan, special cars, luxury cars, economy cars, minivan, small suv, medium suv, 7 seater minivan, large truck-lorry, premium cars, moped, mini elite, compact cars, mini cars, fullsize cars, cargo van, electric cars, compact elite, convertible, economy elite at Parma Airport.
What is the price of fuel in Italy?
The price of gasoline/petrol and diesel varies according to the prices set by the market. The price of gasoline/petrol and diesel varies constantly and often differs between different petrol companies. If you rent a car at Parma Airport, gasoline prices will be around 1,428 € / l for 95, 1,790 € / l for 98 and diesel 1,292 € / l approximately.
Are there extra charges for drop-off at a different location?
Yes, in most cases the car rental agent will charge an extra fee if you wish to return the vehicle at a different location then Parma Airport. We will clearly state whether the one-way fee is included in the rental price or what additional cost may arise at the time of booking.
Car hire companies and car rental at Parma Giuseppe Verdi Airport (PMF), Italy
Optimorent, Noleggiare, Sixt, OS Car Rental, B-Rent, Viten Group, National, Welcome Cars, Payless, InterRent, Hertz Dream Collection, Nomadcar, Goldcar, Target Rent, Budget, JoyRent, Autovia, Locauto, Centauro, Elba by Car, Dollar, Rhodium, Sicily By Car, Oscar, King Rent, Avant Car, Firefly, Avis, Ecovia, Global, WinRent, CarMotion, Autoclick, Green Motion, Smile Rent, Maggiore, Thrifty, Ace, Enterprise, Surprice, Hertz, Keddy By Europcar, Alamo, MoriniRent, Buchbinder, Italy Car Rent, Europcar and Flizzr are the companies we compare at the airport to find the best price.
Car Hire & Rent a Car Parma Giuseppe Verdi Airport Customer Reviews & Feedback