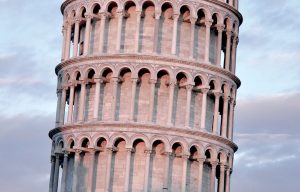 Rental cars you can pick up directly at the airport, Pisa Airport. Look for a location and choose destination in the list. We can offer car hire where every cost is included, no hidden fees and free cancellations/amendments up to 24 hours before you are supposed to pick up the car. A safe and easy online search for rental cars.
Large or small company? Even if you want a large company it could be worthwhile to compare the small one´s first. Local companies can offer very good prices in some places. At our website you can compare prices on rental cars and car hires from several companies at Pisa Airport, Pisa, Italy. Find the best prices for rental cars online. Closest cities are Pisa 3 km, Tirrenia 10 km, Pontasserchio 11 km, Vecchiano-Nodica 11 km, Cascina 13 km and Vicopisano 15 km. Autoitaly.co.uk only lists prices from companies that are safe and quality assured so that there will not be any problems when you arrive. Airport code is IATA: PSA and ICAO: LIRP. 5 seat minivan, luxury, economy, cargo van, minivan, intermediate, 9 seat minivan, minibus, suv, jeep, convertible, standard, 7 seat minivan, estate, moped, fullsize, compact, mini, premium and automatic transmission cars are car types and models that autoitaly.co.uk can compare prices on. Compare car rentals for a week, one month, one day, as many days as you wish, long-term, weekend or a year. It is possible to rent a car for one way, this is called a one way rental. You collect the car in one place and return it somewhere else, e.g. another city or country. Multirent Italia on 71, Europcar Italia on 52, Goldcar on Via Cariola, Hertz on Via Rino Ricci 8, Sixt on Piazzale Mario Cobianchi, Hertz on Via Cariola, Win Rent on Piazzale Mario Cobianchi, Firefly, Locauto on Piazzale Mario Cobianchi 13, Locauto Rent on Via Cariola 1, Maggiore Rent on Piazzale Mario Cobianchi 13, Sicily By Car on Piazzale Corradino Dascanio, Avis on Piazzale Mario Cobianchi, Firefly on Via Cariola, Europcar on Piazzale Mario Cobianchi, Budget on Aeroporto Galileo Galilei, Interrent on Via Della Ferrovia, ACE on Via Asmara 22 are the companies we compare at/in the airport/country.
About Pisa Airport (Pisa International Airport, Galileo Galilei International Airport, Pisa Airport) facts, information and data. The airport is in the municipality of Province of Pisa, in the Tuscany region, in Italy. The airport is located about 6 feet/2 meters above sea level. The airports Lucca-Tassignano Airport, Massa Cinquale Airport, Florence Peretola Airport and Ampugnano Airport are also nearby. Alternative names for the airport are Aeroporto internazionale Galileo Galilei, Pisa Airport, Pisa San Giusto Galileo Galilei Airport, Galileo Galilei International Airport, Pisa International Airport, Aeroporto Internazionale di Pisa, International. Closest big cities and communities are Florence 69 km (c. 349300 pop), Prato 61 km (c. 181800 pop), Livorno 16 km (c. 153800 pop), La Spezia 65 km (c. 88500 pop), Lucca 20 km (c. 81700 pop) and Pisa 3 km (c. 77000 pop). If you come to the airport, or will continue by train when you have left or picked up the rental car, Pisa Centrale, Stazione Pisa San Rossore, Stazione di Tombolo and Stazione di Calambrone are nearby. Hotels and lodging that are close to the airport are Beside Pisa Airport Bed and Breakfast, Lumiere, Golden Tulip Galilei, Holiday Inn Pisa Migliarino and My Hotels Galilei, if you need somewhere to sleep on your journey there or home. They are all within 3 km. If you are planning or will be flying to/from, and use Pisa Airport, you will find information about the airport, maps, contact information and the weather here. You will find accurate information about where to pick up and/or return your car on your order/voucher. All rental car companies have their own offices where you pick up keys etc. On site there are also car rental companies like Travelcar on Piazza Della Stazione 9, Joyrent on Piazzale Mario Cobianchi, Car4hires Airport on Via Privata Bianchi, Morini Rent on Via Scornigiana 44, Easy Car on 52, Autoclick on Via Darsena 1, Eucarhire on Piazzale Corradino Dascanio 1, Noleggiare on 71, Sixt Rentcars Zona Industriale on 56121 Porta A Mare Zona Industriale, Maggiore on Piazzale Corradino Dascanio.
Car hire companies and car rental at Pisa San Giusto Galileo Galilei Airport (PSA), Italy
InterRent, Centauro, Sicily By Car, Firefly, Rhodium, Avant Car, Ace Rental Cars, Noleggiare, Oscar Rent A Car, Avis, Thrifty, WinRent, Alamo, Hertz, Goldcar, Locauto, Nomadcar, Dollar, Surprice, Enterprise, Target Rent, CarMotion, Italy Car Rent, Green Motion, JoyRent, OS Car Rental, Elba by Car, Payless, Global Rent a Car, Hertz Dream Collection, Buchbinder, King rent, Europcar, Budget, Viten Group, Autovia, National, Welcome Cars, Flizzr, B-Rent, Maggiore, MoriniRent, Sixt, Ecovia, Optimorent, Autoclick, Keddy By Europcar and Smile Rent are the companies we compare at the airport to find the best price.
Car Hire & Rent a Car Pisa San Giusto Galileo Galilei Airport Customer Reviews & Feedback