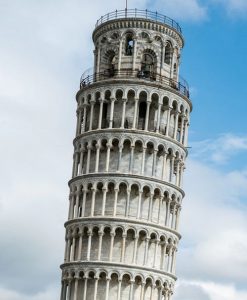 We compare large companies as well as small and find the best price for all types of cars. Compare rental cars and renting of a vehicle from several companies in the town, Pisa in Italy.
We have an easy and safe online booking of rental cars. Car hire where every cost is included, no hidden fees and free cancellations/amendments up to 24 hours before you are supposed to pick up the car. Search and choose destination, search for country, city etc. and choose from the list. Rental cars at Pisa's train stations (Pisa Centrale, Stazione Pisa San Rossore, Stazione di Tombolo and Stazione di Torre del Lago) travel centre and airports like Pisa / S. Giusto, Lucca-Tassignano Airport and Massa Cinquale Airport, PSA. We compare these companies in Pisa or in Tuscany, Europcar Italia on 1 Via Bassi Agostino Ospedaletto Pi 56121, Europcar on Lungarno Sidney Sonnino 1, Firefly on Via Cariola, Win Rent on Piazzale Mario Cobianchi, Locauto on Piazzale Mario Cobianchi 13, Sixt on Piazzale Mario Cobianchi, Maggiore Rent on Piazzale Mario Cobianchi 13, Firefly on Via dell aeroporto, Europcar on Piazzale Mario Cobianchi, Budget on Aeroporto Galileo Galilei, Avis on Piazzale Mario Cobianchi, Car4hires Airport on Via Privata Bianchi, Multirent Italia on Via dell aeroporto 71, Hertz on Via Cariola, Sicily By Car on Piazzale Corradino Dascanio, Locauto Rent on Via Cariola 1, Goldcar on Via Cariola, Europcar Italia on Via dell aeroporto 52.
About the town Pisa, located in the Province of Pisa part, Tuscany region, Italy. It is the central city in the area. 5th largest town/city when it comes to inhabitants in the region and the 62th largest town/district in Italy. Whether you are visiting the town Pisa just for one day or for a longer period, there is plenty to do. Read more further down. The community and town is about 4 meters above sea level. Larger surrounding cities/communities are Prato (c. 181800 pop), Livorno (c. 153800 pop) and Lucca (c. 81700 pop). Small villages, communities and suburbs nearby are Agliana, Fucecchio, Ponsacco, Certaldo, Monsummano Terme, Castelfiorentino, Calenzano, Airport Pisa, Barbaricina, Carraia Nord, Al Simonelli Ovest and Ospedaletto. With about 77 000 (2015) inhabitants. Nearby are also car rental companies such as Noleggiare on Via dell aeroporto 71, Easy Car on Via dell aeroporto 52, Joyrent on Piazzale Mario Cobianchi, Travelcar on Piazza Della Stazione 9, Eucarhire on International Airport Piazzale Corradino Dascanio 1, Sixt Rentcars Zona Industriale on 56121 Porta A Mare Zona Industriale, Hertz on Via Cisanello 168, Autoclick on Via Darsena 1, Hertz on Via Rino Ricci 8, ACE on Via Asmara 22, Morini Rent on Via Scornigiana 44, Interrent Aeroporto on Via Della Ferrovia, Maggiore on International Airport Piazzale Corradino Dascanio etc. Find out more about the car hire companies in Province of Pisa.
Are you staying for a long time in Pisa? Some suggestions and tips on museums, activities, events, attractions, experiences, destinations and places that are worth a visit during your trip to the town. Statues and monuments of interesting historical events and people like Fountain of Putti, Lupa capitolina and Angelo Caduto. Visit nice squares and large open spaces in the central parts of town. Piazza del Duomo, Piazza delle Vettovaglie and Piazza dei Cavalieri are nearby. Why not visit Theater Verdi di Pisa to experience and see music, plays and shows nearby Pisa. If you crave activities and experiences and want to visit e.g. water parks, amusement parks or theme parks you can visit Parco Divertimenti Piccolo Mondo, Parco Bim Bum Bam and Sunlight Park. Want to spend a day watching animals? Zoos, aquariums, tropicariums, terrariums, tropical houses and safari parks that are nearby are Acquario di Livorno.
Museum of Anatomia veterinaria, Museo Nazionale di Palazzo Reale, Museo Nazionale di San Matteo, Museum of Grafica, Arsenale Mediceo and Gipsoteca di Arte Antica dell'Università di Pisa are located close to the town centre. A day at the museums and art galleries of Pisa? Parrocchia dei S.S. Jacopo E Filippo, Parish Church of San Martino in Kinzica and Saint Sepolcro are notable churches or cathedrals close by. Convento Cappuccini S.Giusto are notable cloisters or monasteries/nunneries close by. Older and fascinating buildings such as villas, manors and palaces close to the town centre are Palazzo Giuli Rosselmini Gualandi, Palazzo Toscanelli, Palazzo Agostini, Quaratesi Palace, Palace of Vedove and Palazzo Gambacorti. In the town centre there are new as well as old interesting castles to look at, such as Fort and castle of Vicari and Casini of Ardenza. Fortezza Nuova and Fortezza Vecchia are fascinating old forts, strongholds and fortresses and are located in the town. Fascinating parks and gardens in the central parts of the city are Giardino Scotto, Hotel Galilei and Orto Botanico. Relaxing and beautiful green areas, parks and plantings worth seeing are Piazza Martiri della Libertà.
Are you going on a golf trip and looking for golf courses? The golf courses, Golf Club Tirrenia 12 km and Golf Club Vicopelago 14 km, are located close to the city. Fortress of Ripafratta are historical ruins of buildings and objects worth seeing and studying. Older arcs, arcades and arches to visit and look at are Logge dei Banchi, Porta del Leone and Porta Santa Maria. Do you want to gamble on horses? For instance horse racing or harness racing.Or do you want to watch motor sports? These San Rossore Racecourse are located within a walking distance. Historical and archaeological attractions that are worth seeing nearby are Scoglio della Regina, Porto Mediceo, Field of Miracles and Tomba del Principe Etrusco Sec. VII A. C. Ancient relics, cultural heritage, antiquities and older buildings close to Pisa are located at Cittadella e Arsenale Repubblicano and Baths of Nerone.
Wine tour and tasting in Italy? Vineyards and wine producers that are close to Pisa are, for example, La Grotta, Fabbrica Di San Martino, Fattoria Uccelliera, Costa di Nugola di Marchesi de' Frescobaldi, Terre del Sillabo and Tenuta SetteVenti. To see and experience sport, tennis etc. make a visit to an athletic field such as Tennis Club Pisa and Centro Universitario Sportivo Pisano. Watch the local team play? Or see a concert? Watch football? Close to the town centre are the Arena Garibaldi and Piscina Comunale dello Sport.
Nearby destinations, Pisa
Car hire in airports nearby: Car Hire Pisa Airport, Lucca-Tassignano Airport and Massa Cinquale Airport.
Car rental companies in Pisa, Italy
When you are looking for rental cars we compare these companies Avis, Hertz, Europcar, Budget, Sixt, Thrifty, National, Alamo, Enterprise, Keddy By Europcar, Payless, InterRent, Dollar, Firefly, Green Motion, Flizzr, Goldcar, Surprice, Rhodium and Global Rent a Car. You can usually find the largest selection at airports such as Florence Peretola Amerigo Vespucci Airport, Lucca Tassignano Enrico Squaglia Airport, Pisa San Giusto Galileo Galilei Airport and Siena Ampugnano Airport. The large companies usually have offices adjacent to the airport.
Car Hire & Rent a Car Pisa Customer Reviews & Feedback