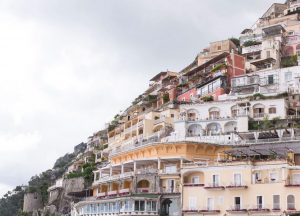 Large and safe or small and cheap? It pays off to compare before you book. Here you can compare rental cars and vehicle rent from several companies at Salerno Costa d'Amalfi Airport in Salerno, Italy. Closest communities are Bellizzi 3 km, Pontecagnano 4 km, Battipaglia 6 km, Montecorvino Pugliano 7 km and Montecorvino Rovella 10 km. Autoitaly.co.uk lists prices from companies that are safe and quality assured so that there will be no problems when you want to pick your car up. Airport code is IATA: QSR and ICAO: LIRI.
We have easy and safe online booking for rental cars. Look for rental cars that you can pick up at Salerno Costa d'Amalfi Airport. In the search box you can search for the location you want and choose from the list. Car hire, where every cost is included, no hidden fees and free cancellations/amendments up to 24 hours before you are supposed to pick up the car. Collect the car in one place and return it somewhere else, e.g. another city or country. It is possible to rent a car for one way, called the one way rental. Compare the number of days you want, whether that be a week, weekend, rent for a day, a year, a whole month or a long-term rental. Hertz on Via Olmo Bellizzi are the companies we compare at the airport to find the best price. 7 seat minivan, cargo van, moped, fullsize, premium, intermediate, estate, 5 seat minivan, standard, 9 seat minivan, minibus, luxury, convertible, economy, mini, minivan, suv, jeep, compact and automatic transmission cars are car types and models that autoitaly.co.uk can compare prices on.
Information, facts and data about Salerno Costa d'Amalfi Airport (Salerno-Pontecagnano Airport). In the municipality of Provincia di Salerno, in the Campania region, in Italy. The airport is located about 123 feet/37 meters above sea level. Salerno Costa d'Amalfi Airport, Salerno Amalfi Coast – Costa d'Amalfi Airport, Aeroporto Salerno Costa d'Amalfi, Salerno-Pontecagnano Airport, International are other names for this airport. Naples Airport are nearby airports. Naples 60 km (c. 959500 pop), Salerno 12 km (c. 125800 pop), Torre del Greco 49 km (c. 85900 pop), Giugliano in Campania 69 km (c. 80300 pop), Caserta 70 km (c. 72800 pop) and Castellammare di Stabia 37 km (c. 65700 pop) are big cities and municipalities nearby. Tax-free shopping? In the airport and nearby are e.g. Siniscalchi Centro Commerciale and Maximall. They are only a walk from the terminal. Are you planning to, or flying to/from, and will be using Salerno Costa d'Amalfi Airport on your holiday or trip? Here you can find information, maps, weather, contact information and airport information. More information on where to you pick up or return your rental car, will be given after your reservation has been made. All companies have their own offices where you can pick up keys etc. Need a place to sleep? Hotel Carosello, Hotel Club Sabbiadoro, Hotel Olimpico, Hotel Congressi San Luca and La Isla Resort are examples of hotels and youth hostels close to the airport. They are all within 3 km. If you come to the airport, or will continue by train when you have left or picked up the rental car, Pontecagnano, Stazione Ferroviaria di Battipaglia and Stadio Arechi are nearby.
Car hire companies and car rental at Salerno Amalfi Coast Pontecagnano Airport (QSR), Italy
Hertz, Keddy By Europcar, Viten Group, Ace Rental Cars, Alamo, Europcar, Buchbinder, Welcome Cars, B-Rent, Green Motion, Target Rent, Elba by Car, Sicily By Car, Goldcar, Optimorent, CarMotion, Ecovia, Global Rent a Car, Thrifty, Italy Car Rent, Noleggiare, Locauto, Nomadcar, OS Car Rental, MoriniRent, Smile Rent, Surprice, Payless, Avant Car, Autovia, Dollar, Avis, InterRent, Centauro, Firefly, Budget, Hertz Dream Collection, WinRent, King rent, JoyRent, National, Sixt, Rhodium, Maggiore, Enterprise, Flizzr, Oscar Rent A Car and Autoclick are the companies we compare at the airport to find the best price.
Car Hire & Rent a Car Salerno Amalfi Coast Pontecagnano Airport Customer Reviews & Feedback