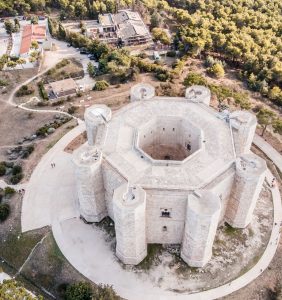 Find the best prices for rental cars online. Comparing prices online can be very profitable, many smaller companies can otherwise only be booked on site. Comparison of rental cars and car hires from several businesses in the town of Andria, Italy.
We have an easy and safe online booking of rental cars. Car hire where every cost is included, no hidden fees and free cancellations/amendments up to 24 hours before you are supposed to pick up the car. Search and choose destination, search for country, city etc. and choose from the list. Rental cars at Andria's train stations (Stazione Andria (FT), Fermata Barletta Centrale (FT), Stazione Barletta (RFI), Stazione Trani (RFI) and Stazione Corato (FT)) travel centre and airports like Bari Karol Wojtyła Airport, Foggia Gino Lisa Airport and Vieste Heliport. To find the best price, we compare the following companies; Surprice, Smile Rent, Locauto, Avant Car, Flizzr, Oscar Rent A Car, Goldcar, Thrifty, Alamo, Enterprise, Budget, MoriniRent, National, Optimorent, Europcar, Hertz Dream Collection, Welcome Cars, Green Motion, Italy Car Rent, Rhodium, Hertz, Autovia, Viten Group, B-Rent, Target Rent, Autoclick, Noleggiare, CarMotion, Sixt, Elba by Car, Centauro, Nomadcar, Sicily By Car, Payless, WinRent, Maggiore, Avis, JoyRent, King rent, Ecovia, Firefly, Keddy By Europcar, OS Car Rental, InterRent, Buchbinder, Ace Rental Cars, Dollar, Global Rent a Car.
About the town Andria, located in the Provincia di Barletta – Andria – Trani part, Apulia region, Italy. It is the central city in the area. 4th largest town/city when it comes to inhabitants in the region and the 35th largest town/district in Italy. Are you planning to stay for a long period and spend your holiday here? Then there are many things to do and experience. The town has about 98 300 (2015) inhabitants. The city is located about 151 meters above sea level. Larger surrounding cities/communities are Bari (c. 277400 pop), Barletta (c. 93300 pop), Altamura (c. 67800 pop) and Molfetta (c. 59600 pop). Smaller communities, villages and suburbs nearby are Capurso, Trinitapoli, San Ferdinando di Puglia, Lavello, Grumo Appula, Capirro, Montegrosso, Calendano, Località Via Terlizzi and Piscina Rossa. We also give tips on which companies offer rental cars in Provincia di Barletta – Andria – Trani.
Visiting and sight-seeing in Andria? Some suggestions and tips on, activities, places, events, attractions, destinations, experiences and museums in the town that are worth a visit during your stay. Ipogei Lagrasta Catacombs, Dolmen of Paladini, Dolmen Frisari and Dolmen of Chianca Carrara are close by if you are interested in the exciting history and archaeology of the area. Ancient relics, cultural heritage, antiquities and older buildings close to Andria are located at Archaeological excavations of S. Pietro, Fountain of San Ruggero and Archaeological Park of Canne della Battaglia. Beautiful vast open spaces or squares close by are Piazza Duomo and Piazza Vittorio Emanuele II. Palace of Angelis, Palazzo Covelli, Palazzo Lambert, Palazzo Gadaleta and Palazzo Arcivescovile are magnificent and interesting buildings, villas and palaces close to the centre of Andria. Want to look at the domiciles of the city's old rulers? Exciting castles such as, Castel del Monte, Castello Svevo, Castello Svevo Bisceglie and Castello Svevo Trani are located close to Andria.
Nearby destinations, Andria
Find the best car hire and cheapest car rental in airports nearby: Compare Rental Cars Bari Palese Airport, Compare Hire Cars Foggia Gino Lisa Airport and Hire Cars Vieste Heliport. Car hire where every cost is included, no hidden fees and free cancellations/amendments up to 24-48 hours before you are supposed to pick up the car in Andria. Rent a car in cities in the region: Cheap rental cars Bari, Cheapest Car Hire Taranto, Cheap car rental Foggia, Barletta and Lecce.
Car rental companies in Andria, Italy
We compare these companies in this city or in the region, Avis, Hertz, Europcar, Budget, Sixt, Thrifty, National, Enterprise, Alamo, Dollar, Keddy By Europcar, InterRent, Payless, Green Motion, Firefly, Flizzr, Surprice, Goldcar, Rhodium and Global. You can usually find the largest selection at airports such as Bari-Palese Karol Wojtyla Airport, Foggia Gino Lisa Airport and Vieste Heliport. The large companies usually have offices adjacent to the airport.
Car Hire & Rent a Car Andria Customer Feedback & Reviews