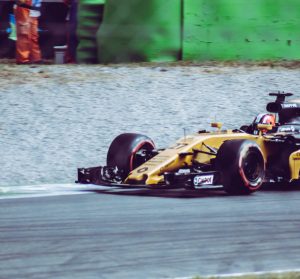 We compare large companies as well as small and find the best price for all types of cars. Compare rental cars and renting of a vehicle from several companies in the town, Monza in Italy.
Rental cars are available at Monza's travel centre, train stations (Monza, Stazione Sesto San Giovanni, Desio, Arcore Stazione, Stazione Milano Greco Pirelli and Stazione di Palazzolo Milanese) and airports like Milan Linate Airport, Vares-Venegono Airport and Il Caravaggio International Airport. A car hire service where every cost is included, no hidden fees and free cancellations/amendments up to 24 hours before you pick up the car. Easy and safe online booking of rental cars. Search for a city, airport etc. and choose a pick up place. To find the best price we compare following companies Avis on Via Calatafimi 7, Gp Avis Sime on Via Luciano Manara 31, Varese Win Rent on Via 30 Cinisello Balsamo, Galdieri Rent on Via San Francesco Dassisi 14 Seregno, Europcar on Viale Libertà 87, Oscar Noleggio Con on Via Luciano Manara 4 Vimercate, Hertz on Via Monte Grappa 23, Morini Rent on Via Carlo Rota 47, Maggiore on Via Eugenio Villoresi 4 in Monza.
About the town Monza, located in the Province of Monza and Brianza part, Lombardy region, Italy. It is the central city in the area. 3th largest town/city when it comes to inhabitants in the region and the 29th largest town/district in Italy. Larger neighbouring cities/communities are Milan (c. 1236800 pop), Bergamo (c. 114200 pop), Novara (c. 93300 pop) and Como (c. 82000 pop). The town has about 119 600 (2015) inhabitants. Smaller communities, villages and suburbs nearby are Settimo Milanese, Concorezzo, Somma Lombardo, Codogno, Gussago, San Giorgio, Cascina Graziosa, Zona Industriale, Cascina San Maurizio and Cascina Uboldi. The town/city is located about 162 MASL. Are you planning to stay for a long period and spend your holiday here? Then there are many things to do and experience. Nearby metro (subway) stations are MM Sesto 1 Maggio F.S., Cologno Nord, Stazione di Cologno Centro, MM Sesto Rondò, Stazione di Cologno Sud and MM Sesto Marelli. We also give tips on which companies offer rental cars in Province of Monza and Brianza.
Suggestions on attractions, museums, activities, events, experiences, places and destinations that are worth a visit during your trip to the town Monza. Are you going on a golf trip and looking for golf courses? The golf courses, Dilettantistica Barlassina Country Club 15 km, AS Molinetto Country Club 8 km, Golf Club Milano 4 km and Golf Brianza Country Club 10 km, are located close to the city. Do your shopping and make some bargains at Mercatino dell'usato di Mano in Mano, these are markets that are close by and well worth a visit. Beautiful churches or cathedrals not far away are Parrocchiale Ss.Pietro E Paolo, Parrocchia San Maurizio Al Lambro, Duomo di (Cathedral) Monza and Parish Church of San Bartolomeo.
Statues and monuments of interesting historical events and people like Fountain of Piermarini, Statue of Leonardo da Vinci, Mausoleum of Casati Stampa di Soncino, Monumento Equestre a Vittorio Emanuele II, Monument to Deportato and Monumento naturale regionale del Sasso di Guidino. Beautiful vast open spaces or squares close by are Piazza Don Petazzi, Piazza Natale Confalonieri, Piazza della Libertà, Piazza Guglielmo Marconi, Piazza Trento E Trieste and Piazza Antonio Gramsci. Central race tracks and motor stadiums for horse racing and harness racing etc. are Monza Circuit. Do you want to do some shopping? The large malls in the city are e.g. Centro Commerciale Auchan Vimodrone, Centro Commerciale Torribianche, Segrate Outlet Village, Centro commerciale Sarca, Centro Commerciale Esselunga di Lissone, Centro Commerciale Cormano, Centro Commerciale Carosello, Centro Commerciale Villasanta, Centro commerciale Vulcano, Shopping Mall Metropoli and Centro Commerciale Auchan Cinisello Balsamo. Giardini Genesio Fumagalli, Giardini Di, Garden of Villa Mylius Von Willer and Giardini Ernesto Rossi are located within a walking distance if you want to enjoy and experience a botanical garden. Parks, green areas and plantings worth visiting for recreation and relaxing are Park Marx, Park Villa Ghirlanda Silva, Azienda vivaistica Meani Emanuele and Park Costituzione.
Velodromo Parco Nord, Apokas Paintball Club, Circolo Tennis Giussano, Moto Club Ceriano Laghetto, Campo Sportivo Pino Dordoni, Centro Sportivo Franco Giorgetti and Mario Giuriati Sports Center are located nearby if you want to watch sports or see a game. To watch and experience football, sports and concerts etc. you can visit Consorzio Tempo Libero CTL3, PalaIper, Velodromo Vigorelli, Stadium Breda, Stadium 'Brianteo', Arena Civica and Palasesto. Cascina Nuova are close by if you are interested in the exciting history and archaeology of the area. A day at the museums and art galleries of the city? These are located in the central parts of the city at Villa vertua-masolo: collezione permanente delle arti del fuoco, Museo e Tesoro del Duomo di Monza, Centro Internazionale di Studi E Documentazione Pio Xi, Villa Gargantini, I.S.E.C. – Istituto per lo studio dell'età contemporanea, Villa Sottocasa, Novotek di Greghi Diego, HangarBicocca, Museo dell'Industri e del Lavoro, Museum of Macchina da Cucire and Bottega Archivio Giovanni Sacchi. Cascina Baraggiate, Milan amphitheatre, Imperial Palace of Massimiano and Columns of San Lorenzo are historical ruins of buildings and objects worth seeing and studying. Beautiful arcs, arcades and arches to visit during your visit are Porta Garibaldi, Archi di Porta Nuova and Arco della Pace.
Famous and interesting palaces, villas and mansions in the city are Arengario, Villa Mylius Von Willer, Villa Vittoni Traversi, Palazzo Mariani, Palazzo Vittorio Veneto, Villa Arconati, Villa Silva Ghirlanda Cipelletti, Villa Visconti D'Aragona, Villa Borromeo, Villa Mirabello and Cascina San Fedele. Sforza Castle, Borgo del Castello and Castle Borromeo are new as well as old beautiful castles to see and they are located in the town centre. Visit Spazio Mil, Cinema Theater Nuovo, Theater Buratto, Theater Dell'Elica, Spettacolando, Carroponte, Manzoni, Theater Giovanni XXIII, Piccolo Theater Strehler, La Scala and Palamedia to see and experience plays, music and shows in the town centre. Acquaworld, Aqvasport Giussano, Acquario Civico, Dromokart Romano Banco, Minitalia-Leolandia, Wet Life, Oplà Acquabeach Village, Oplà Village and Parco della Preistoria are water parks, amusement parks or theme parks nearby. If you are craving for activities and experiences with your children.
Find the best car hire and cheapest car rental in airports nearby
Find the best car hire and cheapest car rental in airports nearby: Cheapest Car Hire Milan Malpensa Airport, Cheapest Hire Cars Milan Linate Airport and Cheap car rental Bergamo-Orio al Serio Airport. Easy and safe online booking of rental cars in Monza.
Car rental companies in Monza, Italy
Elba by Car, Payless, Keddy By Europcar, Viten Group, Oscar, Sicily By Car, Autovia, Avis, Global, Avant Car, King Rent, Welcome Cars, Optimorent, Thrifty, Buchbinder, National, InterRent, Italy Car Rent, Ecovia, Sixt, Europcar, Ace, Locauto, Target Rent, Goldcar, Enterprise, Noleggiare, Dollar, Firefly, Smile Rent, Key and Go, Flizzr, Surprice, Green Motion, JoyRent, Hertz Dream Collection, OS Car Rental, WinRent, Rhodium, CarMotion, Nomadcar, Maggiore, Hertz, Centauro, Alamo, B-Rent, Autoclick, Budget and MoriniRent are the companies we compare in the city/country. You can usually find the largest selection at airports such as Milan Malpensa Airport, Milan Linate Enrico Forlanini Airport, Bergamo-Milan Orio al Serio Il Caravaggio Airport and Vares Venegono Airport. The large companies usually have offices adjacent to the airport.
Car Hire & Rent a Car Monza Customer Feedback & Reviews