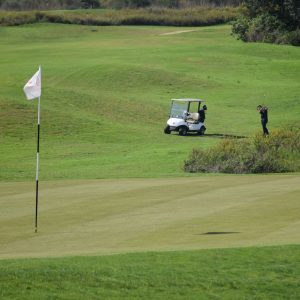 Find the best prices for rental cars online. Comparing prices online can be very profitable, many smaller companies can otherwise only be booked on site. Comparison of rental cars and car hires from several businesses in the town of Prato, Italy.
We have an easy and safe online booking of rental cars. Car hire where every cost is included, no hidden fees and free cancellations/amendments up to 24 hours before you are supposed to pick up the car. Search and choose destination, search for country, city etc. and choose from the list. Rental cars at Prato's train stations (Stazione Prato Porta al Serraglio, Stazione Prato Centrale, Stazione di Montale-Agliana, Stazione di Sesto Fiorentino, Stazione di Carmignano and Stazione Firenze Castello) travel centre and airports like Florence Peretola Airport, Lucca-Tassignano Airport, Pisa / S. Giusto and Ampugnano Airport. Europcar on Viale Della Repubblica 80, Budget on Viale Della Repubblica 289, Morini Rent on Via Stefano Vai 11, Budget Italia on Via di Ponzano N 24, Joyrent on Via Della Pollative 58 D, Hertz on Htl Datini Viale Guglielmo Marconi 80, Avis on Viale Della Repubblica 289 Presso Art Hotel Museo, Maggiore Amico Blu on Via di Ponzano N 24 are the companies we compare in the city/country.
Prato is a town in the municipality Provincia di Prato, Tuscany region, Italy. It is the central city in the area. 2th largest city/town when it comes to inhabitants in the region and the 16th largest town/district in Italy. Whether you are visiting the town Prato just for one day or for a longer period, there is plenty to do. Read more further down. Larger surrounding cities/communities are Florence (c. 349300 pop), Lucca (c. 81700 pop), Pisa (c. 77000 pop) and Pistoia (c. 73800 pop). Agliana, Fucecchio, Ponsacco, Figline Valdarno, Certaldo, Monsummano Terme, Castelfiorentino, Filettole, San Martino, Cafaggio, Carteano and San Giusto are smaller suburbs, villages and communities nearby. Located about 61 m above sea level. The town has about 181 800 (2015) inhabitants. Learn more about which companies are located in the country.
Are you staying for a long time in Prato? Some suggestions and tips on museums, activities, events, attractions, experiences, destinations and places that are worth a visit during your trip to the town. Sculpture by Henry Moore, Monument of Francesco di Marco Datini and Fountain of Pescatorello are monuments and statues of fascinating historical events and individuals. Notable squares or large open spaces that are close by, Piazza del Duomo, Piazza Sant'Agostino, Piazza Giovanni Ciardi, Piazza del Mercato Nuovo, Piazza Mercatale and Piazza San Francesco. Markets such as Piazza del Mercato and Piazza Spartaco Lavagnini are located nearby. Beautiful arcs, arcades and arches to visit during your visit are Porta Mercatale.
Shopping at a mall? Maybe at Centro Sesto, Centro Commerciale la Cittadella, Centro Commerciale I Gigli and Centro Commerciale Parco Prato! Museo Civico di Prato, Centro Arte Contemporanea Luigi Pecci, Museum of Tessuto, Museum of Pittura Murale, Museo Richard-Ginori della Manifattura di Doccia – Gruppo Ligresti and Museo dell'Opera del Duomo are located nearby. Maybe a day at the museums and art galleries of the town? To watch and experience football, sports and concerts etc. you can visit Stadium Lungobisenzio. Famous and interesting palaces, villas and mansions in the city are Palazzo Datini, Villa Villoresi, Palazzo Vescovile, Geppi Naldini Palace, Palazzo Banci Buonamici, Salvi Cristiani Palace, Palazzo Pretorio, Goggi Marcovaldi Palace and Fiorelli Palace. Borgo della Rocca, Castello Villa Smilea, Castello dell'Imperatore and Castello di (Castle) Calenzano are new and old castles that we recommend a visit to and are located in Prato. Rocca Strozzi and Saint Barbara Fortress are exciting old fortresses, strongholds and forts to visit.
Why not visit Theater Metastasio, Theater Piazza O D'Occasione, Theater Politeama and Theater Limonaia to experience and see music, plays and shows nearby Prato. If you are travelling with children and want to visit an amusement park, water park or theme park, you have these options; Hidron and Parco Avventura Il Gigante. Tropical houses, tropicariums, zoos, safari parks, aquariums, and terrariums in the surrounding area of the city are Giardino Zoologico di Pistoia. Want to look at some exotic animals? Gardens of via Carlo Marx and Giardino Ariosto are located within a walking distance if you want to enjoy and experience a botanical garden. Relaxing and beautiful green areas, parks and plantings worth seeing are Park Piana, Park Sandro Pertini, Park Liberazione e Pace, Park dell' Oliveta and Park Villa Montalvo. Wineries and wine producers that are close to Prato are, for example, Tenuta Di Capezzana, if you are planning a wine tour and tasting in Italy.
Notable churches or cathedrals are Church of San Bartolomeo, Church of San Francesco, Church of San Domenico, Prato Cathedral and Parish Church of San Salvatore which are close by. Golf trip and need to rent a car? Golf Club Parco di Firenze 13 km and Le Pavoniere Golf&Country Club 5 km are some golf courses that are close to the community. Are you interested in history and archaeology? Nearby are interesting places located at Tomb of Mula a Quinto and Villa Medicea La Petraia. Exciting antiquities, cultural heritage, ancient relics and older buildings that could be worth seeing are Anfiteatro delle Cascine and da Bobo All'acciaiolo.
Find the best car hire and cheapest car rental in airports nearby
Find the best car hire and cheapest car rental in airports nearby: Cheapest Car Hire Bologna Guglielmo Marconi Airport, Cheapest Hire Cars Florence-Peretola Airport and Cheap car rental Forlì International Airport.
Car rental companies in Prato, Italy
Elba by Car, Payless, Keddy By Europcar, Viten Group, Oscar, Sicily By Car, Autovia, Avis, Global, Avant Car, King Rent, Welcome Cars, Optimorent, Thrifty, Buchbinder, National, InterRent, Italy Car Rent, Ecovia, Sixt, Europcar, Ace, Locauto, Target Rent, Goldcar, Enterprise, Noleggiare, Dollar, Firefly, Smile Rent, Key and Go, Flizzr, Surprice, Green Motion, JoyRent, Hertz Dream Collection, OS Car Rental, WinRent, Rhodium, CarMotion, Nomadcar, Maggiore, Hertz, Centauro, Alamo, B-Rent, Autoclick, Budget and MoriniRent are the companies we compare near Prato to find the best price. You can usually find the largest selection at airports such as Bologna Borgo Panigale Guglielmo Marconi Airport, Florence Peretola Amerigo Vespucci Airport, Forlì Luigi Ridolfi Airport and Lucca Tassignano Enrico Squaglia Airport. The large companies usually have offices adjacent to the airport.
Car Hire & Rent a Car Prato Customer Feedback & Reviews