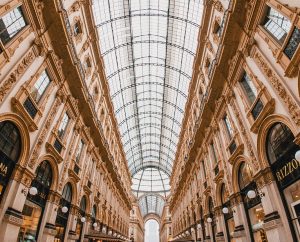 We have an easy and safe online booking of rental cars. Car hire where every cost is included, no hidden fees and free cancellations/amendments up to 24 hours before you are supposed to pick up the car. Search and choose destination, search for country, city etc. and choose from the list. Rental cars at Milan's train stations (railway station Milan Cadorna, Stazione Milano Nord, Stazione Milano Piazza Repubblica, Stazione Milano Porta Venezia, Stazione Milano Porta Genova, Stazione Milano Dateo and Stazione Milano Porta Garibaldi) travel centre and airports like Milan Linate Airport, Vares-Venegono Airport, Milano Malpensa Airport and Il Caravaggio International Airport, MIL.
Find the best prices for rental cars online. Comparing prices online can be very profitable, many smaller companies can otherwise only be booked on site. Comparison of rental cars and car hires from several businesses in the city of Milan, Italy. We compare these companies in Milan or in Lombardy, Lucky Rent on Via Venini 37, Morini Rent San Siro on Via Edoardo Chinotto 24a, Europcar on Via Achille Mauri 4, Europcar Via Galvani on Via Luigi Galvani 12, Win Rent on Via Francesco Primaticcio 215, Stylo Rent on Porta Garibaldi Piazza Xxv Aprile, Hertz Via Spezia on Via Spezia 16, Avis Car Location on Via Boscovich 18, Morini Rent on Viale Enrico Martini 9, Europcar Viale Umbria on Viale Umbria 18, Win Rent on Via Achille Zezon 2, Avis on Piazza Armando Diaz 6, Sicily By Car Stazione Ffss on Via Vittor Pisani 7, Autoblu on Via Giovanni Battista Niccolini 28, Maggiore Amico Blu Via Carnia on Via Carnia 7 9, Europcar Lorenteggio on Viale Aretusa 30, Eurocar Limousine on Via Mazzini 20, Europcar Sarca on Via Giuliani Padre Reginaldo 10, Budget on Piazza Armando Diaz 6.
About the city Milan (Milano, Mediolanum, Mailand), located in the Metropolitan City of Milan part, Lombardy region, Italy. It is the county seat in the region. 1th largest town/city when it comes to inhabitants in the region and the 2th largest town/district in Italy. Read more about what the city has to offer when it comes to experiences and which companies are located in Italy and Metropolitan City of Milan. Other larger cities/communities nearby are Monza (c. 119600 pop), Bergamo (c. 114200 pop) and Novara (c. 93300 pop). Smaller villages, communities and suburbs nearby are Settimo Milanese, Concorezzo, Somma Lombardo, Codogno, Agrate Brianza, Vaiano Valle, Cascina Selvanesco-Gaggiolo, Cascina Cascinetta, Cantalupa and Chiaravalle. The city is located about 122 meters above sea level. The population of the city is about 1 236 800 in 2015. Repubblica, Garibaldi FS, Gioia, Centrale, Isola, Caiazzo, Loreto and Zara are subway (metro) stations in the city. We also give tips on which companies offer rental cars in Metropolitan City of Milan.
Tips and recommendations in Milan on activities, museums, experiences, attractions, places, events and destinations you can visit during your trip. Make a visit to these historical ruins and places, Cascina Baraggiate, Milan amphitheatre, Columns of San Lorenzo and Imperial Palace of Massimiano. Beautiful arcs, arcades and arches to see are Archi di Porta Nuova, Arco della Pace and Porta Garibaldi. See the town's team play or practice? Close to the city, the Mario Giuriati Sports Center, Campo Sportivo Pino Dordoni, Tennis Club Corsico, Apokas Paintball Club, Velodromo Parco Nord and Tennis Club Trezzano is located. Watch the local team play? Or see a concert? Watch football? Close to the town centre are the Velodromo Vigorelli, Palasesto, Stadium San Siro, Arena Civica, Forum Assago and Stadium Breda. Centro Culturale Il Pertini and Centro Culturale Via Madonnina are cultural centres located close to the town centre. Older and fascinating buildings such as villas, manors and palaces close to the town centre are Palazzo Clerici, Palazzo Cusano, Villa Arconati, Palazzo Giureconsulti, Palazzo Marino, Villa Visconti D'Aragona, Villa Uboldo, Palazzo Omodeo, Villa Mylius Von Willer, Palazzo Uffici and Palace of Ragione. In the town centre there are new as well as old interesting castles to look at, such as Sforza Castle, Borgo del Castello, Castello Visconteo di Cassino Scanasio and Castle Borromeo.
If you want to visit a museum you can choose between Galleria Vittorio Emanuele II, Palazzo Reale, Pinacoteca Ambrosiana, Crypt of San Sepolcro, Gallery and art gallery of Brera, Museum of Novecento, Museo Poldi Pezzoli, Bagatti Valsecchi Museum, Museo teatrale alla Scala, Casa del Manzoni and Associazione Amici del Museo Poldi Pezzoli, which are within a walking distance from the town centre. Why not visit Piccolo Theater Strehler, Barabba's Clowns onlus, Theater Giovanni XXIII, Spettacolando, La Scala, Theater La Filanda, Carroponte, Theater Buratto, Piccolo Theater Grassi, Spazio Mil and Theater Leonardo da Vinci to experience and see music, plays and shows nearby Milan. Want to visit the local markets? Make a stop at Mercatino dell'usato di Mano in Mano. Want to spend a day shopping? Shopping Mall Metropoli, Centro Commerciale Cormano, Centro Commerciale Auchan Cinisello Balsamo, Centro commerciale Sarca, Centro commerciale Vulcano, Centro Commerciale la Fontana, Centro Commerciale Auchan Vimodrone, Centro Commerciale Fiordaliso, Corso Matteotti, Corso Como and Segrate Outlet Village are located within walking distance.
opera house Milan, Church of San Sepolcro, Church of San Fedele, Church of Sant'Alessandro in Zebedia and Church of Santa Maria presso San Satiro are beautiful cathedrals and churches nearby. Enjoy a beautiful botanical garden? Giardino Valentino Bompiani, Garden of Guastalla, Giardini pubblici Indro Montanelli, Giardino Pierluigi Torregiani and Giardini Di are located within walking distance. Fascinating and fine plantings, green areas and parks that are located in the city are Park Solari, Park Guido Galli, Park Sempione, Giardini Pubblici and Park Alessandrini. Look at famous statues and monuments of famous people and events like Fontana Visconti, Leonardo da Vincìs Horse, Monumento Equestre a Vittorio Emanuele II, Fountain of Piermarini and Statue of Leonardo da Vinci. Notable squares or large open spaces that are close by, Piazza del Duomo, Piazza Primo Maggio, Gae Aulenti Square, Leonardo da Vinci Square and Piazza Mercanti. Milan Racecourse and Ippodromo di San Siro are located within a walking distance if you want to game on horses, in horse racing or harness racing or see motor sports.
If you are travelling with children and want to visit an amusement park, water park or theme park, you have these options; Dromokart Romano Banco, Acquaworld, Acquario Civico, Oplà Acquabeach Village and Oplà Village. Golf trip and need to rent a car? AS Molinetto Country Club 11 km, Golf Club Le Rovendine 8 km, Tolcinasco 11 km and Golf Club Castello di Tolcinasco 11 km are some golf courses that are close to the community.
Car hire in airports nearby
Car hire in airports nearby: Car Rental Milan Malpensa Airport, Milan Linate Airport and Bergamo-Orio al Serio Airport.
Car rental companies in Milan, Italy
When you are looking for rental cars we compare these companies Green Motion, Ecovia, OS Car Rental, Avant Car, Payless, Italy Car Rent, Nomadcar, Elba by Car, Autovia, Budget, WinRent, Welcome Cars, CarMotion, Alamo, Enterprise, Target Rent, Noleggiare, Flizzr, B-Rent, JoyRent, InterRent, Avis, Sicily By Car, Dollar, Maggiore, Hertz, Thrifty, Goldcar, Locauto, Rhodium, King rent, Keddy By Europcar, MoriniRent, Global Rent a Car, Centauro, Viten Group, Ace Rental Cars, Autoclick, Surprice, Optimorent, Sixt, National, Firefly, Buchbinder, Oscar Rent A Car, Hertz Dream Collection, Europcar and Smile Rent. You can usually find the largest selection at airports such as Milan Malpensa Airport, Milan Linate Enrico Forlanini Airport and Bergamo-Milan Orio al Serio Il Caravaggio Airport. The large companies usually have offices adjacent to the airport.
Car Hire & Rent a Car Milan Customer Reviews & Feedback