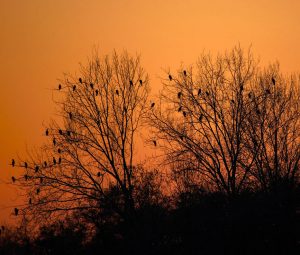 We compare large companies as well as small and find the best price for all types of cars. Compare rental cars and renting of a vehicle from several companies in the town, Treviso in Italy. We have an easy and safe online booking of rental cars. Car hire where every cost is included, no hidden fees and free cancellations/amendments up to 24-48 hours before you are supposed to pick up the car.
Search and choose destination, search for country, city etc. and choose from the list. Rental cars at Treviso's train stations (Stazione di Treviso Centrale and Stazione Trevignano Signoressa) travel centre and airports like Treviso-Sant'Angelo Airport, Venice Marco Polo Airport, Aviano Airport and Belluno Airport, TSF. To find the best price we compare following companies Firefly on Via Noalese 63, Goldcar on Via Noalese 63 E, Sixt on Via Noalese 63, Locauto on Via Noalese 63e, Maggiore Amico Blu on Aeroporto Antonio Canova, Budget Aeroporto on Via Noalese 63, Morini Rent on Viale Della Repubblica 100, Eurorent on Via Terraglio 136, Easy Car on Via Noalese 70, Car4hires Airport on Via Nazario Sauro, Europcar on Via Noalese 63e, Acirent on Via Noalese 61n, Sicily By Car on Via Noalese 63, Firefly Aeroporto S Angelo on Strada Santangelo, Autosystem on Via 2 Villorba, Interrent Aeroporto on Via Noalese 63e Rentacar Area Arrivals, Thrifty Zr Airport on Via Noalese 63, Win Rent on Via Noalese 63, Hertz on Via Noalese 63, Avis on Via Noalese 63e in Treviso.
Treviso is a town in the municipality, Provincia di Treviso, Veneto region, Italy. It is the central city in the area. 5th largest city/town when it comes to inhabitants in the region and the 60th largest district/town in Italy. Cittadella, Vigonza, Feltre, Rosa, Piove di Sacco, Porcia, Romano d'Ezzelino, Borgo Mestre, Fontanelle, Madonnetta and Case Sambugole are smaller suburbs, villages and communities nearby. Padova (c. 203700 pop), Mestre (c. 147700 pop), Vicenza (c. 107100 pop) and Venice (c. 51300 pop) are other larger communities, cities nearby. With about 77 600 (2015) inhabitants. Read more about what the town has to offer when it comes to experiences and which companies are located in Provincia di Treviso and the country. The city is located about 15 meters above sea level. Learn more about which companies are located in the country.
Recommendations and tips on activities, experiences, museums, attractions, events, places and destinations in Treviso you can visit during your stay in the town can be found here. Cathedral of St Peter, Saint Nicolò, Chiesa San Leonardo and Saint Francesco are beautiful cathedrals and churches nearby. Manors and palaces worth seeing up close nearby in Treviso, are Palazzo Scotti, Palace of Trecento, Palazzon, Villa Emo, Palazzo Giacomelli and Casa Spineda. All within walking distance. Castello San Salvatore, Castello Papadopoli Giol, Castello di (Castle) Castelfranco Veneto and Castello di (Castle) Conegliano are new as well as old beautiful castles to see and they are located in the town centre. Visit the towns beautiful and old strongholds, fortresses and forts like, Forte Carpenedo, Forte Marghera and Forte Gazzera. Torre Civica, Torre degli Oliva and Fountain of Tette are monuments and statues of fascinating historical events and individuals. Visit nice squares and large open spaces in the central parts of town. Piazza San Vito, Piazza Pola, Piazza Rinaldi and Piazza dei Signori are nearby.
Do you need a car for a golf trip? Golf courses close to the community are Golf Zerman 9 km, Golf Club Villa Condulmer 10 km, Golf Club Castelfranco Cà Amata 23 km and Golf Ca' della Nave 15 km. Want to visit a local casino? These are located in the city at Fair Play. Central race tracks and motor stadiums for horse racing and harness racing etc. are Ippodromo S. Artemio Treviso. Garden and Rose Garden of Villa Margherita are located within a walking distance if you want to enjoy and experience a botanical garden. Park dello Storga and Il Park Alberi Parlanti are located in the town if you want to experience beautiful and interesting parks and gardens. Watch the local team play? Or see a concert? Watch football? Close to the town centre are the Stadium Comunale Monigo and Stadium Omobono Tenni.
Are you planning a wine tour and tasting in Italy? Wineries and wine producers that are close to Treviso are, for example, La Nona Pietra, Italo Cescon, Serafin Attilio, Tenuta San Giorgio, Baccichetto Federico e Riccardo and Balan. Wakepark Cable 7 Treviso are theme parks, water parks or amusement parks nearby. If you are looking for experiences and activities for the family. Musei Civici di Treviso, Museo Diocesano D'Arte Sacra, Casa dei Carraresi, Galleria Antonino Paraggi, Chiave di volta snc and Museo Etnografico Provinciale Case Piavone are located close to the town centre. A day at the museums and art galleries of Treviso? To experience and watch exciting history and archaeology, visit these nearby places, Villa Ancillotto, Abbazia di S. Eustachio, Chiesa Santa Maria, Porta Dante Alighieri, Resti delle Mura, di Una Porta Urbica e della Fortezza Altomedievale and Floor Mosaics and Roman Well. Ancient relics, cultural heritage, antiquities and older buildings close to Treviso are located at Archaeological area of Roman Forum. Make a visit to these historical ruins and places, Castello di (Castle) Collalto and Forte Tron. Beautiful arcs, arcades and arches to visit during your visit are Porta San Tommaso.
Nearby destinations, Treviso
Find the best car hire and cheapest car rental in airports nearby: Cheap Hire Cars Treviso Venice Airport, Car Hire Venice Marco Polo Airport and Hire a Car Cheap Aviano Airport. Rent a car in cities in the region: Cheapest Hire Cars Verona, Car Hire Padova, Cheap Car Hire Mestre, Vicenza and Venice.
Car rental companies in Treviso, Italy
When you are looking for rental cars we compare these companies; Avis, Hertz, Europcar, Budget, Sixt, Thrifty, National, Enterprise, Alamo, Dollar, Keddy By Europcar, InterRent, Payless, Green Motion, Firefly, Flizzr, Surprice, Goldcar, Rhodium and Global, all with offices on site or in the region. You can usually find the largest selection at airports such as Vicenza Tommaso Dal Molin Airport, Udine Campoformido Airport, Treviso Sant'Angelo Antonio Canova Airport, Venice-Tessera Marco Polo Airport and Belluno Arturo dell'Oro Airport. The large companies usually have offices adjacent to the airport.
Car Hire & Rent a Car Treviso Customer Feedback & Reviews