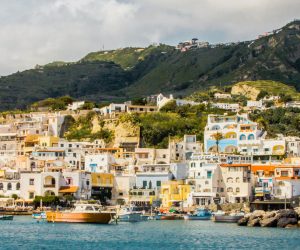 At autoitaly.co.uk you can compare prices on rental cars and car hire from several companies on the island Ischia, Italy. Find the best prices for rental cars online. Closest towns are Serrara Fontana, Lacco Ameno, Casamicciola Terme, Forio, Ischia and Barano d'Ischia. It always pays off to compare before you book, especially on rental cars. The price can differ very much between different companies.
InterRent, Oscar Rent A Car, Firefly, Ecovia, Surprice, Centauro, Optimorent, Elba by Car, Ace Rental Cars, Hertz Dream Collection, B-Rent, Flizzr, Payless, King rent, CarMotion, National, Noleggiare, Europcar, Goldcar, Italy Car Rent, Budget, Dollar, MoriniRent, Alamo, Global Rent a Car, Autoclick, Green Motion, JoyRent, Enterprise, Avis, Sicily By Car, Buchbinder, Smile Rent, Viten Group, Welcome Cars, Rhodium, OS Car Rental, Hertz, WinRent, Target Rent, Locauto, Thrifty, Sixt, Avant Car, Keddy By Europcar, Nomadcar, Maggiore, Autovia are the companies we compare on the island. Compare long-term rental for one day, one year, a whole month, week, the number of days you wish or a weekend. Rental cars at Ischia's ferry terminals and ports (Port of Procida, Pozzuoli Ferry Port, Ischia Ferry Port, Port of Acquamorta, Casamicciola Harbout, Marina del Raggio Verde, Port of Mergellina, Port of Torre del Greco and Capri Ferry Port), travel centres, train stations and airports (Naples Airport). Choose between different locations where to pick up your car. You can rent through us where the companies have their offices. Car rental where every cost is included, no hidden fees and free cancellations/amendments up to 24 hours before you are supposed to pick up the car. Easy and safe online booking of rental cars. By car you can plan your own tour and visit the most popular attractions on the island.
Facts about Ischia. An island in the Campania region in Italy. The number of inhabitants is 62 000. Islands close by are Isola di Capri, Ustica Island, Isola Palmarola, Isola di Ponza, Isola Vivara, Isola di Gavi, Isola Santo Stefano, Isola San Nicola, Isola Ventotene and Scoglio di Portonuovo, etc. Driving between islands via ferry is usually not allowed (Island Crossings). Read more in the rental terms when you search before booking. Minor towns, villages and suburbs located nearby are Serrara Fontana, Lacco Ameno, Casamicciola Terme, Forio, Ischia and Barano d'Ischia. Isola dIschia, Isola d'Ischia is an alternative name or other names for this island. Use the search box to find the pick-up place you want. Are you looking for more things to do on your vacation? You will find more info under each city on the island. Cities and communities that are close by or on the island are Naples (c. 959500 pop), Torre del Greco (c. 85900 pop), Giugliano in Campania (c. 80300 pop), Caserta (c. 72800 pop), Castellammare di Stabia (c. 65700 pop), Afragola (c. 62800 pop), Casoria (c. 58500 pop), Portici (c. 55800 pop) and Acerra (c. 53600 pop) etc.
Suggestions on attractions, experiences, places and destinations that are worth a visit during your trip to Ischia. Camaldoli, Monte Nuovo, La Solfatara, Monte Epomeo, Agnano and Monte Barbaro are active or inactive volcanoes located close to the region. Wine tour and tasting in Italy? Wineries and wine producers on or close to Ischia are, for example, Cantine Cardamuro, Cenatiempo Vini D'Ischia, Azienda Vinicola Grillo, Cantine Antonio Mazzella and Tenuta Monte Sant'Angelo. Swimming and sun bathing on the beach? You can do that on Spiaggia di Cava Grado, Spiaggia Forio, Spiaggia Degli Inglesi, Spiaggia della Marina, Spiaggia di Sant'Angelo, Spiaggia Ischia Porto, Spiaggia Citara, Spiaggia di San Pietro and Spiaggia di San Francesco. Take the car for a visit! Panoramic Terrace Hotel Cristallo and Landscape from Madonna of Soccorso in Forio are located on the island to get an overview of all of Ischia. Travelling with children? Do you want to visit an amusement park, water park or theme park? These are your options; Edenlandia, Magic World, Gloria Village, Negombo, Panda Park and Ditellandia Acqua Park. Circolo Golf Napoli and Golf Club Volturno are some golf courses that are close to or on the island. Monte Solaro and Monte Ruscello are among the highest mountains on the island. You can visit interesting and magic caves such as Grotta di (Cave) Seiano, Grotto della (Cave) Sibilla, Grotta Azzurra, Grotta di (Cave) Matromania, Grotta delle (Cave) Felci and Grotta del (Cave) Cane.
Destinations on Ischia
Car hire in airports nearby: Compare Rental Cars Naples Airport and Salerno Costa d'Amalfi Airport. Car rental in nearby cities: Car Rental Naples, Salerno, Torre del Greco, Giugliano in Campania and Caserta. Rent a car on islands nearby: Car Hire Capri, Procida, Ponza, Salina and San Nicola.
Car hire companies we compare on Ischia, Italy
Target Rent, Hertz, Thrifty, Oscar Rent A Car, JoyRent, Sixt, Buchbinder, Viten Group, Surprice, Firefly, Europcar, Green Motion, National, Dollar, Noleggiare, King rent, Maggiore, Goldcar, Locauto, Avant Car, Ace Rental Cars, CarMotion, Hertz Dream Collection, WinRent, InterRent, Keddy By Europcar, Autoclick, Flizzr, Welcome Cars, Italy Car Rent, Enterprise, Ecovia, Global Rent a Car, Sicily By Car, Avis, Autovia, Budget, MoriniRent, Smile Rent, B-Rent, OS Car Rental, Payless, Rhodium, Alamo, Centauro, Nomadcar, Elba by Car and Optimorent are the companies we compare on Ischia to find the best prices.
Car Hire & Rent a Car Ischia Customer Reviews & Feedback