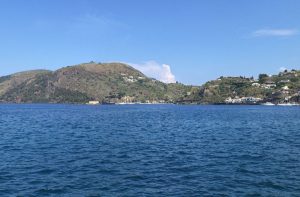 It always pays off to compare before you book, especially on rental cars. The price can differ very much between different companies. At autoitaly.co.uk you can compare prices on rental cars and car hire from several companies in the islands Aeolian, Italy. Find the best prices for rental cars online. Closest cities are Malfa, Gioiosa Marea, Santa Marina Salina, Lipari, Pianoconte and Canneto.
Drive at your own pace without stress if you are planning a tour of the island. Compare long-term rental for one day, one year, a whole month, week, the number of days you wish or a weekend. Car rental where every cost is included, no hidden fees and free cancellations/amendments up to 24 hours before you are supposed to pick up the car. Easy and safe online booking of rental cars. Rental cars at Aeolian's ferry terminals and ports (Capo d'Orlando Porto, Stromboli Ferry Port, Port of Filicudi, Vulcano Ferry Port, Marina di Portorosa, Port of Sant'Agata Militello, Porto Pignataro, Port of Alicudi, Port of Rinella, Port of Malfa, Panarea Ferry Port and Lipari Ferry Port), travel centres, train stations and airports (Sigonella NAS, Catania–Fontanarossa Airport, Crotone Airport and Vincenzo Magliocco Airport). Choose between different locations where to pick up your car. You can rent through us where the companies have their offices. Autoitaly.co.uk compares, for example, these companies on the islands: Oscar Rent A Car, Green Motion, Buchbinder, Keddy By Europcar, Centauro, MoriniRent, Elba by Car, Surprice, Locauto, Avant Car, Welcome Cars, WinRent, Noleggiare, Dollar, OS Car Rental, Europcar, Hertz, Viten Group, Autovia, B-Rent, Payless, InterRent, JoyRent, Avis, Global Rent a Car, CarMotion, Hertz Dream Collection, Maggiore, Firefly, Ecovia, Sixt, Thrifty, Target Rent, Sicily By Car, Rhodium, Flizzr, Optimorent, Autoclick, Italy Car Rent, Ace Rental Cars, Budget, King rent, Smile Rent, National, Nomadcar, Enterprise, Goldcar, Alamo.
Facts about Aeolian. An archipelago/a group of islands in the Sicily region in Italy. The number of inhabitants is 13 700. Cities and communities that are close by or on the islands are Palermo (c. 648300 pop), Catania (c. 290900 pop), Messina (c. 219900 pop), Reggio Calabria (c. 169100 pop), Syracuse (c. 97500 pop), Catanzaro (c. 79000 pop), Gela (c. 73900 pop), Lamezia Terme (c. 70500 pop) and Cosenza (c. 63900 pop) etc. Minor villages, towns and suburbs that are close by are Malfa, Gioiosa Marea, Santa Marina Salina, Lipari, Pianoconte and Canneto. More facts are found under each city of Aeolian. It is possible to search for all cities and places in the area where you can collect the car on the islands. Isole Eolie, Aeolian Islands are other names for this archipelago/a group of islands. Sicily, Stromboli, Isola di Capri, Lipari, Filicudi, Isola Salina, Panarea, Vulcano, Isola di Levanzo, Ustica Island and Alicudi etc. are the names of islands in or nearby the group of islands. Are you planning to take the ferry to other islands (Island Crossings)? Few car rental companies allow you to bring your rental car. Read more in the rental terms when booking.
A few suggestions on, attractions, experiences, places and destinations on Aeolian which are worth a visit during your holiday. High mountains on the islands are Serra Dolcedorme, Monte Pollino, Serra di Crispo, Monte del Papa, Cozzo del Pellegrino and Monte Manfriana. The highest peaks on Aeolian are Punta Lucia, P.zi Deneri, Monte Frumento Supino, la Montagnola, Serra del Prete and Monte Frumento delle Concazze. Verdura Resort, Feudo Montalto Golf Club, Il Picciolo Golf Club, I Monasteri Golf, Tauriana golf club, Villa Airoldi Golf Club, Mood Country Club and Le Saie Golf Club are golf courses located close to or on the islands. If you would like to play some golf. Close by you will find larger beaches such as Riviera dei Gelsomini. In the region and close by there are volcanoes such as Gran Cratere, Stromboli and Mount Etna. Spiaggia de La Forbice, Spiaggia Valle Muria, Spiaggia del Porto, Praia Vinci, Spiaggia Acquacalda, Spiaggia del Perciato, Marina Corta, Coral beach, Brigantini, Spiaggia delle piramidi, Area balneare Pollara and Porticello are beaches nearby if you want to relax and bask on the beach. Spend a day tasting wine? The vineyards, Hauner, Bonavita Azienda Agricola, Fattorie Romeo del Castello, Tenuta di Castellaro, Soprano di Sindaro, Criesia Vecchia, Saletti, Punta dell'Ufala Lantieri, Cantina Giostra Reitano, Vini Ferrara Sardo, Tenuta Enza La Fauci and Antica Tindari, are close to the islands. Are you planning a wine tour and tasting in Italy?
Destinations on Aeolian
Find the best car hire and cheapest car rental in airports nearby: Cheap Hire Cars Palermo Airport, Car Hire Catania-Fontanarossa Airport, Hire a Car Cheap Reggio Calabria Airport, Salerno Costa d'Amalfi Airport, Lamezia Terme Airport, Trapani-Birgi Airport, Crotone Airport, Comiso Ragusa Airport and Sigonella NAS. Compare the number of days you want, whether that be a week, weekend, rent for a day, a year, a whole month or a long-term rental in Aeolian. Find the cheapest car rental & best car hire in nearby cities: Compare Car Rental Palermo, Compare Hire Cars Catania, Cheapest Rental Cars Messina, Reggio Calabria, Salerno, Syracuse, Catanzaro, Marsala, Gela and Lamezia Terme. Cheap Pickup Truck Rentals in Aeolian. Rent a car on islands nearby: Cheapest Hire Cars Sicily, Car Hire Ischia, Cheap Car Hire Capri, Lipari, Ortigia and Femmine.
Car hire companies we compare on Aeolian Islands, Italy
autoitaly.co.uk compares, for example, these companies on Aeolian: Avis, Hertz, Europcar, Budget, Sixt, Thrifty, National, Enterprise, Alamo, Dollar, Keddy By Europcar, InterRent, Payless, Green Motion, Firefly, Flizzr, Surprice, Goldcar, Rhodium and Global.
Car Hire & Rent a Car Aeolian Islands Customer Feedback & Reviews