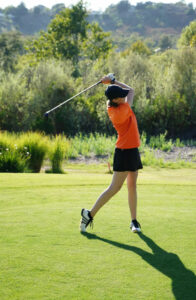 The Lazio region is home to the city of Rome. The capital of the Lazio region is Rome. History, natural reserves, Roman castles, and many hidden gems, this region is full of treasures. There are mountains and the sea, rivers, and lakes, and even volcanos. There is something for everyone to do and enjoy in Lazio. Lazio has over 20 golf courses spread throughout the region. There are many golf lovers in this region, and even people from other regions come to Lazio to enjoy playing golf in some of the biggest and most spectacular golf courses in Italy.
To check out the best golf courses in the Lazio region, it is recommended that you rent a car. Having a rental car with you makes it easier to travel from one golf course to another, and you always have a place to store your golf equipment without worrying about damage.
There are many car rental companies in Lazio that offer a variety of plans and offers. It is easy to compare car rental prices online today and simply pick a cheap car rental as per your budget. Many golf resorts will also help you do a car rental comparison that will take you to your next destination.
With a car rental in place, here are some of the best golf courses in the Lazio region to explore.
1. Golf Club Mare di Roma
This golf course is 9 holes, par 70 with 12 covered posts and 18 uncovered posts. The golf course is known as being the best course in the entire Lazio region. However, it's not for the faint of heart or beginner golfers as the golf course in Mare di Roma has a very technical path. This makes things difficult even for the most skilled golfers. Nearly 90 percent of the holes have water, but they are not very big. There are well-sheltered and quick greens. You need concentration and shot accuracy to play here. The golf course is mostly flat, but it won't wear you down.
The Golf Club mare di Roma is located just a few kilometres south of Rome. You can play here round the year as located near the sea, there is a mild breeze blowing through the course even during the hottest months.
2. Olgiata Golf Club
The Olgiata Golf Club is a famous golf course in the Lazio region. The original 18 holes here were laid out by C K Cotton and Frank Pennink. A second nine holes have been added to the same estate since the 1960s. The golf course is located just north of Rome.
All the 27 holes here are set up in spacious parkland surroundings and the terrain is mildly undulating. The fairways are separated by magnificent tall trees. The Olgiata Golf Club is so famous that it co-hosted the Italian Open in 1973 with Roma Acquasanta.
3. Golf Acquasanta
The Acqua Santa Golf Club Course is a famous Italian golf course located south-east of Rome along the Appian Way. Built in 1903, it is a major gold course in the Lazio Region. It even hosted several events during the 1960 Summer Olympics. It is also the oldest golfing club in Italy. The course demands a lot of precision instead of power shots. While playing here, you will be surrounded by unparalleled natural beauty. The greens here are small but well defended.